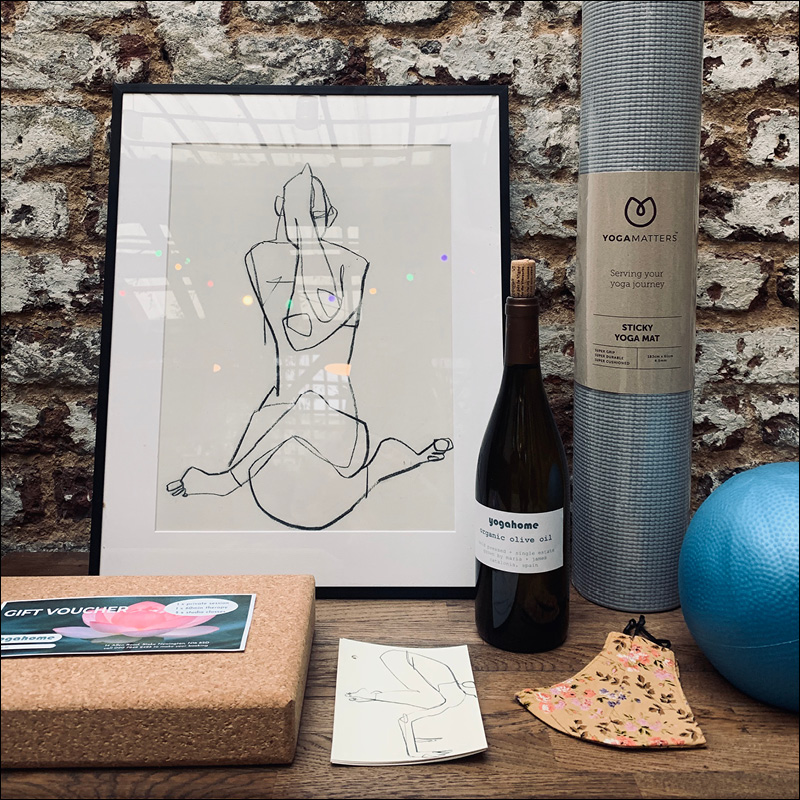 10 Dec

GIFT IDEAS + VOUCHERS AT YOGAHOME!

Our shop is stocked with gorgeous charcoal A3 prints (£60) and card sets (£10) by local artist Jess Bird, along with organic olive oil (£9) hand pressed by Yogahome's owner Maria. We also have handmade face masks (£5) by our team member Annie, and a complete range of yoga and pilates equipment including mats (£20), balls (£6), straps (£6) and more. Our therapies (from £60) and workshops (from £20) make great gifts too!

We also have gift vouchers which come in any denomination you like, and in paper or electronic form. They can be used towards anything such as classes, an introductory offer, therapies, workshops, pilates reformer classes, private sessions or our workspace and organic cafe!