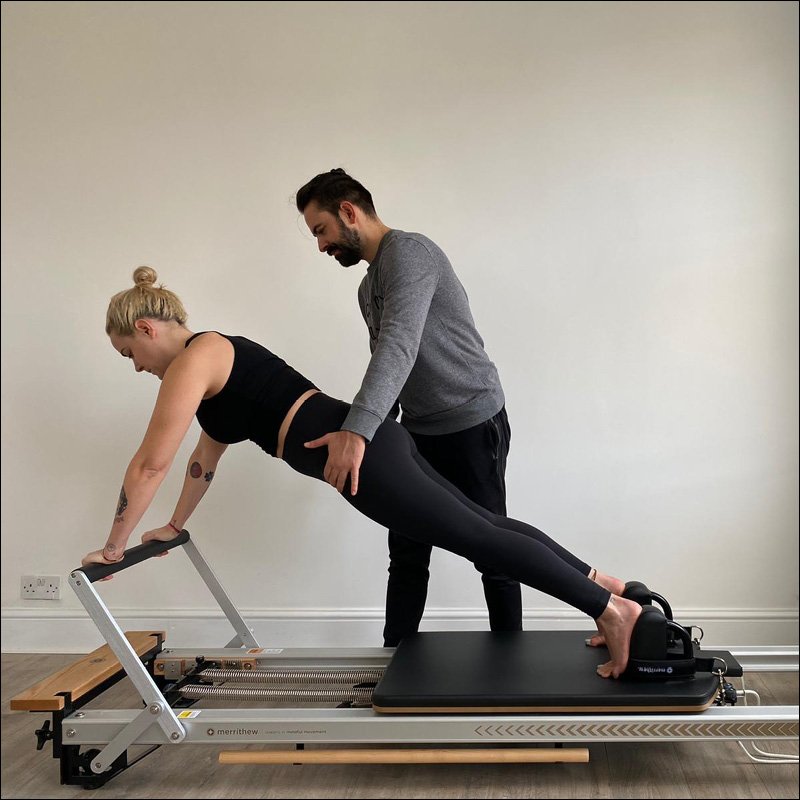 01 Dec

NEW PILATES REFORMER STUDIO IS OPEN – BOOK YOUR CLASS NOW!

we're so excited to open our new Pilates reformer studio adjoining Yogahome on Allen Road in Stoke Newington! Classes are intimate with space for four students at a time, so expect plenty of personal attention and guidance.

Using the Reformer you will follow detailed and precise instructions to work on building balance, alignment, core strength and muscle tone. Mixing up your routine with the Reformer machine opens new possibilities for building strength, muscle and body awareness.

We offer 45-minute introductory classes for people new to reformer, alongside our regular 60-minute regular classes. If you're curious or just want to give it a go, we recommend joining the introductory class! We also offer specialised pregnancy reformer classes and private sessions too. View our

schedule

and filter by 'Reformer Pilates' to book in.

*apply your membership discount at checkout: 12% off for full membership and 10% off for studio membership

Have a question? Get in touch with us!