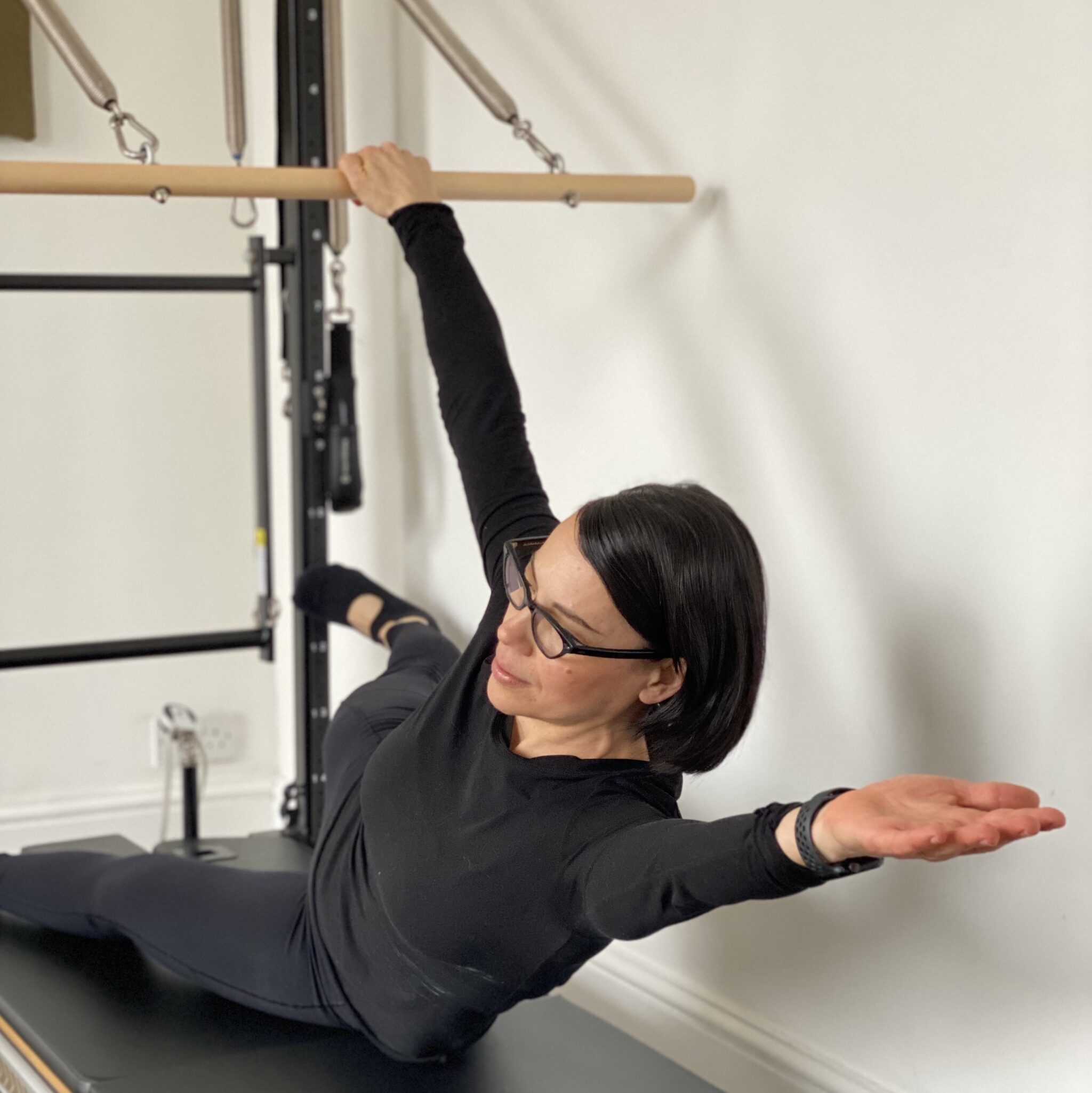 27 Mar

PRIVATE SESSIONS USING THE PILATES TOWER

Did you know that in our Reformer studio we have a Pilates Tower?

Perfect for private sessions, the tower is essentially a more compact version of the Pilates Cadillac (another piece of equipment -like the reformer- devised by Joseph Pilates). But what separates it from the machine we use in our group classes, when used in a one-to-one setting?

Elsie Martins, one of our experienced Pilates teachers, tells us more about the benefits of the Pilates Tower below!

WHAT IS THE PILATES TOWER?
The Tower is a frame with various springs, pulleys and bars attached to support or challenge Pilates exercises. It can be used by itself or as an extension to the Reformer.

The apparatus can give you a full body workout that stretches you out and makes you strong and supple from head to toe!

Moving against springs resistance help you feel each movement.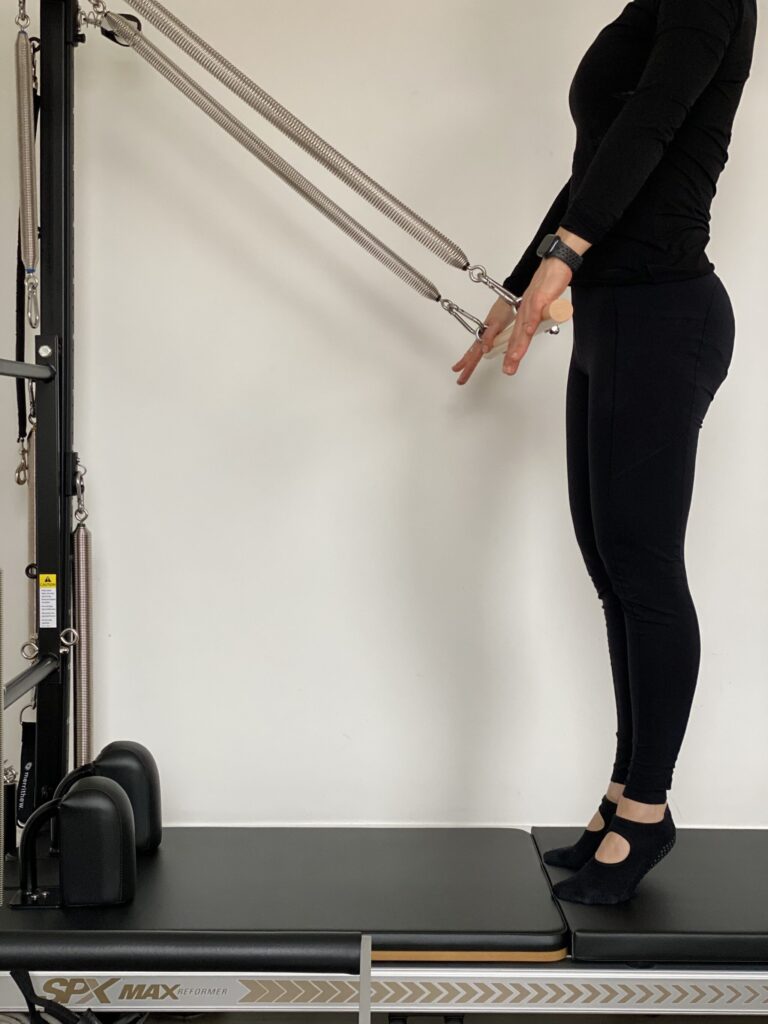 The support and challenge of the springs also helps you find length against tension, stretch through oppositions (two way stretching) and most importantly can teach you to move with precision to your full capacity.
WHAT ARE THE BENEFITS OF THE PILATES TOWER?
Here are just a few of the benefits of including a Pilates Tower session as part of your health and fitness routine:
The Tower and Reformer are complementary.
If you are familiar with the Reformer you may find that exercises you already know and love (like feet in straps) when performed on the Tower will challenge your strength, control and body awareness in a very different way; giving you a whole new insight and helping you get more out of your next Reformer workout.
The Tower…
Provides extra support for your joints/spine
Helps build initial strength
It's great for rehabilitation
The unique system of springs, pulleys and bars means that your body is supported and guided. The Tower helps facilitate those tricky exercises that when performed on the mat may put more pressure on the spine (lower back in particular), hip and knee joints, as well as shoulders. The Tower is a great place to safely work on progression and rehabilitation.
Athletic conditioning – building more muscular endurance & strength
The versatility of the Tower equipment also means that the spring system can be set up to provide a greater degree of challenge for those looking for athletic conditioning. The springs can engage core muscles very efficiently and challenge scapula and shoulder stability,  fire up spinal extensors (back muscles), and isolate work throughout the lower body (thighs, glutes and hamstrings).
Identify and rectify imbalances in your body
Unlike the Reformer, springs on the tower are not connected together creating a greater challenge in terms of instability. Unilateral exercises on the Tower help to identify imbalances, which in turn will help develop better body awareness and movement control; working towards a more balanced and functional body.
Improves spinal mobility &  flexibility
Tower exercises promote length throughout the body, help with spinal articulation and improve range of motion. The Tower also provides an amazing whole body stretch…just ask your teacher to guide you through the "Roll back: side stretch" …and you'll discover your favourite new stretch. We guarantee it!
Our Pilates Tower is available for private sessions most weekdays between 2pm and 6pm and on weekends after 2pm.
Whatever your goal, the Pilates Tower creates a safe, controlled and highly effective full-body workout.
If you are just starting on with the Pilates equipment, private sessions using the Tower give you the opportunity to work at your own pace and level to become familiar with the equipment and comfortable with the exercises.
If you're an experienced practitioner or are already attending reformer classes, the one-to-one sessions on the Tower are ideal for refining your form and technique, challenging you or simply for benefitting from the undivided attention of your teacher.
If you're recovering from injury, the Tower is highly effective for muscular and musculoskeletal rehabilitation.
Get in touch via the link below and book your first private session on the Pilates Tower!