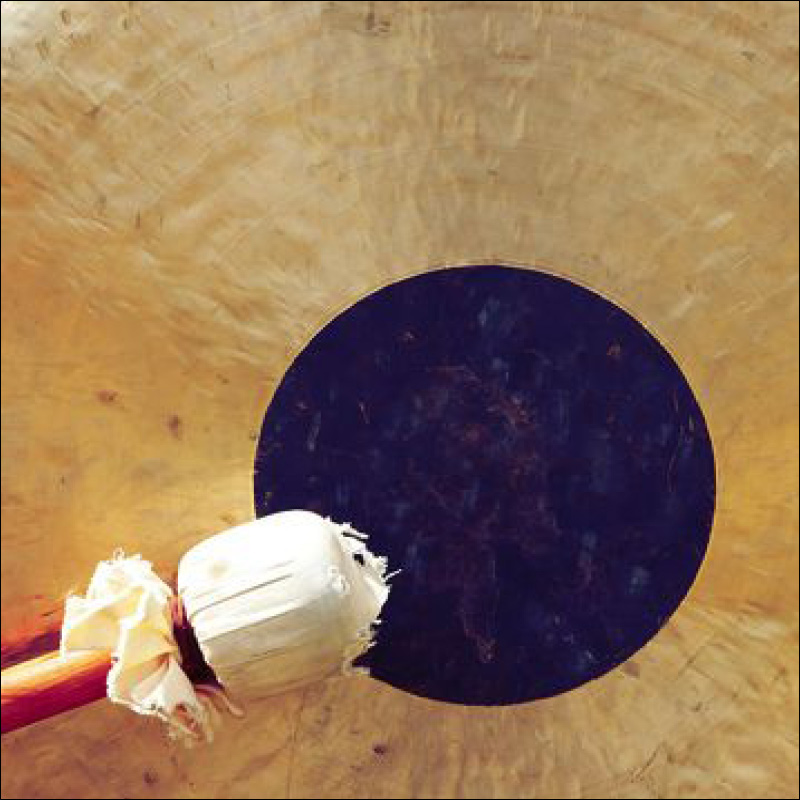 12 Oct

GONG BATH: THE COMPLETE GUIDE
Whether you are a new or regular gong bath attendee, we've put together a helpful guide to complement your experience.
Nothing to do with water, in a sound bath you will be "bathed" by all kinds of sounds, vibrations and frequencies, which emanate from the gong, singing and crystal bowls, drums, bells and chimes. What occurs is a sound field that takes each listener into their own experience, so the sound of the gong becomes individually unique to each person. We become immersed in sound and immersed in the silence that surrounds it, and each person might experience it in a different way. 
The auditory stimuli of the gong bath process lead to entrainment, a form of beneficially modified brainwave frequencies.
The first brainwave state to be reached is alpha, which is defined by frequencies between 8 and 12 Hz. Alpha brainwaves are associated with creativity and feelings of relaxation. In this state, people experience daydreams, associative thinking and an animated imagination. This state is quickly followed by an influx of theta brainwaves, which fall between 4 and 7 Hz. Normally, the theta brainwave state is associated with deep meditation, hypnosis and REM sleep.
The sound vibrations release blocks and tension in the body and stimulate the glandular, nervous and circulation system. Regenerating the parasympathetic nervous system, gong baths slow the body down, sending out calming feelings so that the body has time to repair itself, helping the brain to understand that there is no danger and it can relax.
Creates a state of relaxation and release of tension
Reduces stress and anxiety 
Conducive to healing and transformation
Helps to recover after illness, traumas and invasive medical treatments
Strengthens the immune system as the body repairs itself in a relaxed state.
Reduces the internal dialogue and helps to stop the constant "chatter" of our minds
Induces a meditative state and calming the mind
Helps clear emotional and energetic blockages
Synaesthesia, or mixing of the senses that occurs during the gong bath is believed to awaken higher states of consciousness and intuition
Presumed to have come out of the Middle East, the gong has always been heralded as an instrument of transformation.
In ancient Greece they open the realm of the dead, in Borneo they are beaten to frighten away storms, in monasteries around the world they are used as a call to prayer.
The first gong bath as we know it, is likely to have taken place in 1950's by Yogi Bhajan and his teacher Sant Hazara Singh and later in Woodstock in 1969 by Christopher Tree. 
The instructor will greet you and advise you how to set yourself up comfortably on the mat, also using the props as support.
You may be then guided through some breathing exercises or a short meditation, before the gong bath begins.
Once you are settled into your body and into the space, all you need to do is lie down and let the sounds take you on a journey.
At time, some sounds might feel more or less comfortable than others, but ultimately, you'll feel more relaxed and nourished at the end. 
WHAT TO BRING AND HOW TO PREPARE 
Wear warm,  comfortable clothing for the event. 
Please bring a mat or you can hire one from us (£2). We will provide the rest of the necessary props: bolster, blanket, block etc. You are very welcome to bring anything else for comfort!
If you wear hearing aids, it's best to remove them during the workshop
CAUTIONS AND CONTRAINDICATIONS
Please consider the following as the Sound Bath may be not suitable if you:
Are fitted with a pacemaker
Suffer with Meniere's Disease
Have just had a hip/joint operation
Have severe Osteoporosis
Have an ear Infection (discomfort during the sounding may be felt)
Have metal in the body (plates/pins, discomfort might be felt, although some people experience no discomfort at all)
Are in the first three months of pregnancy (greater to sensitivity to sound may be unpleasant during this time).
Further Reading, Resources & References