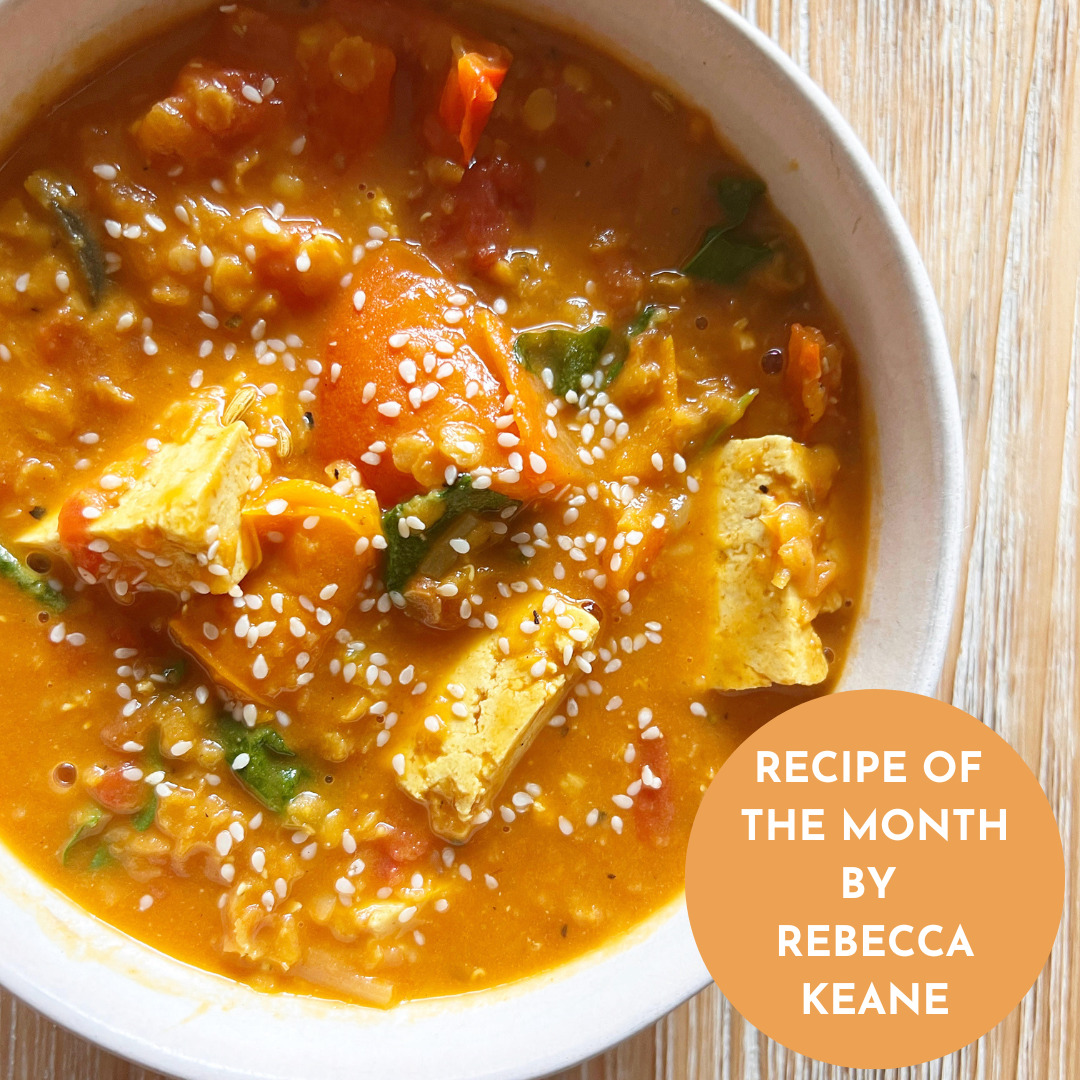 16 Sep

RECIPE OF THE MONTH – SEPTEMBER

Our experienced Nutritional Therapist Rebecca Keane brings you a monthly blog with food tips and recipes, that anyone could use to boost their immune system and stay healthy.

In this month's post, learn about phytonutrients and their powerful antioxidant properties.

Phytonutrients are chemical compounds (often referred to as phytochemicals) that are found in fruits, vegetables, grains, nuts and seeds, teas and spices. Phyto meaning plant. Their main role are antioxidants that help to prevent damage to cells in the body and have bioactive functions for promoting health. These have positive effects on our hormones, skin, immune system, metabolic health, heart health and even neurological health.

Phytonutrients also play a role contributing to a plant's colour, flavour and odour.

Here are some examples of phytonutrient rich foods:

Red, orange and yellow vegetables and fruit: tomatoes, chilli, carrots, bell peppers, sweet potato, squash, mango, peaches, citrus fruits

Dark green vegetables: spinach, kale, chard, pak choi, collard greens

Alliums: garlic, onions, leeks, shallots

Whole grains: brown rice, black rice, quinoa, oats, barley

Legumes: lentils, chickpeas, beans, soybeans and soy products

Nuts and seeds: sesame seeds, flaxseeds, chia seeds

Tea and coffee: green tea, matcha, black tea and other herbal teas

Dark chocolate

There are thousands of phytonutrients in nature. If we eat the same foods all the time, even if they are rich in colours we're still missing out on other vital phytonutrients found in food.

Some useful tips:

Aim to try a new food each week, to ensure you're getting diversity in your diet.

You can also substitute foods of the same kind for example; brown rice for black rice, orange sweet potato for purple sweet potato, white cauliflower for purple cauliflower, red peppers for yellow peppers, red kidney beans for black beans and vice versa. Mix it up! It also makes dishes more fun to have variety.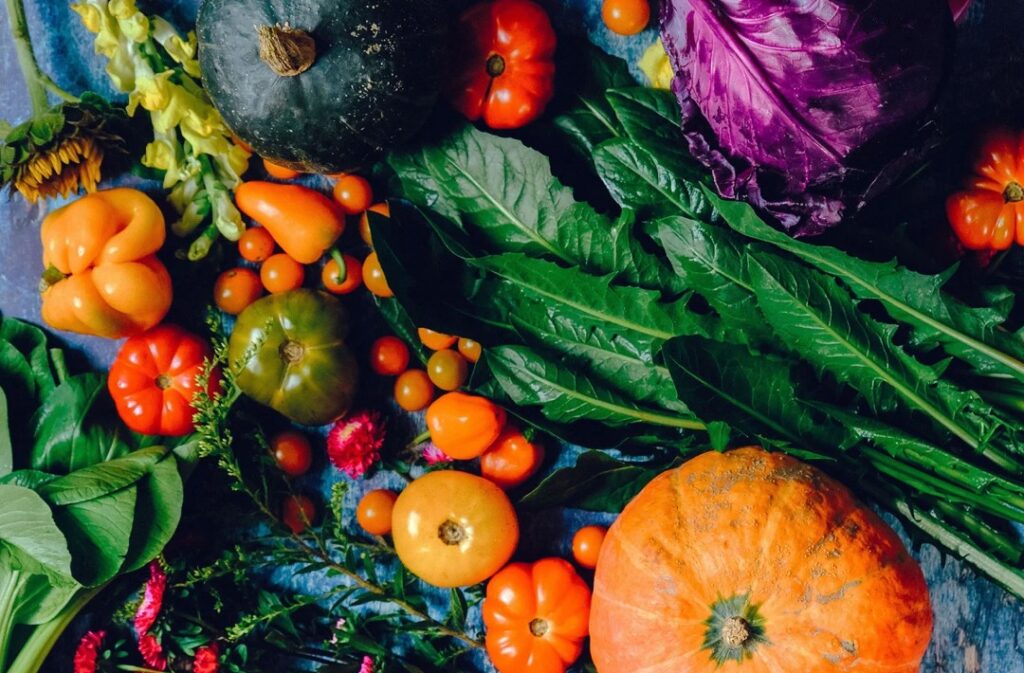 Tofu, Lentil and Veggie Coconut Curry
Vegan- Prep: 20 minutes- Cook: 45 minutes – Easy- Serves 3-4
Autumn is approaching. It's time for warmer foods like hearty soups, stews and curries. If you've read any of my other posts you'll know that I'm an advocate for batch cooking, and using seasonal produce. Having extra portions that you can keep in the freezer is such a blessing for when you're busy, lacking time, energy or inspiration.
This curry is all plant based, packed full of protein, fibre, vitamins, and phytonutrients. A generous serving of vegetables (using all my leftover veggies), a cooling addition of coconut milk and lots of warming Indian spices. It's easy to make and simple to adapt as you can pretty much use any vegetables you want.
Ingredients:
150g dried red lentils (I soaked them previously for a few hours. This is so they're more digestible)
1 can of coconut milk (BPA free)
1 can of chopped tomatoes (BPA free can)
Coconut oil
200ml veggie stock and filtered water
1 shallot finely chopped (I prefer shallots to onions)
3 garlic cloves
1 tsp mustard seeds
1.5 tsp ground turmeric
1 tablespoon garam masala
1 tsp ground coriander
1 tsp ground ginger
1 small red chilli chopped (you may want to add more if you like more of a kick)
1 large aubergine chopped into small chunks
2 red peppers chopped into small chunks
A bunch of kale
White sesame seeds for garnish
Himalayan salt and pepper to season
Fresh lime juice to taste
Method
Preheat the oven to 190C/170C fan. Spread out the aubergine and peppers in a roasting tin and drizzle with coconut oil. Roast for around 20 mins, tossing them halfway through cooking, or until they are soft. The roasted veggies add a sweet delicious flavour to the curry.
In a large saucepan lightly fry the mustard seeds in some coconut oil. Wait for them to pop, then add the garlic and onion and gently fry them until soft and translucent. Add the turmeric, ground ginger, ground coriander, garam masala and chopped chilli and fry for a few more minutes.
Then add the chopped tomatoes, coconut milk, stock, aubergine and peppers. Put the lid on the saucepan, bring to the boil and then simmer for 30 minutes.
The lentils don't take that long to cook so I put them in around 10 minutes later.
Add lime juice to taste and add extra seasoning if necessary
Stir in the kale and leave it to wilt. This can be done towards the end approximately 5 minutes before the curry has finished cooking. I usually use spinach but the kale is a nice alternative as I had lots to use up.
You can add rice, yoghurt and coriander as an accompaniment. I kept it simple today with some white sesame seeds for garnish.
NUTRITIONAL THERAPY WITH REBECCA KEANE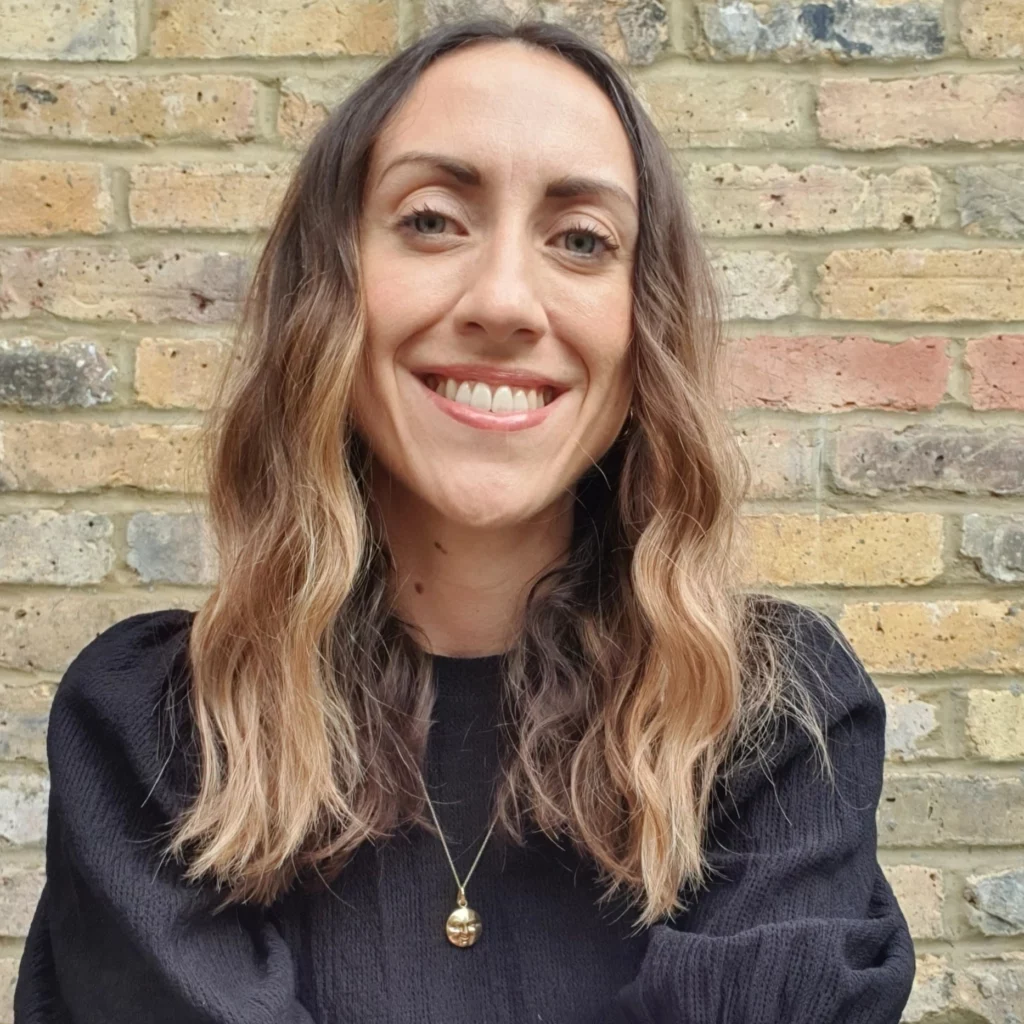 Rebecca Keane offers Nutritional Therapy at Yogahome to support your health, performance and care.
Nutritional therapy is recognised as a complementary medicine and is relevant for individuals with chronic conditions, as well as those looking for support to enhance their health and wellbeing.
Contact us to schedule a FREE telephone consultation with Rebecca and to book your appointment.