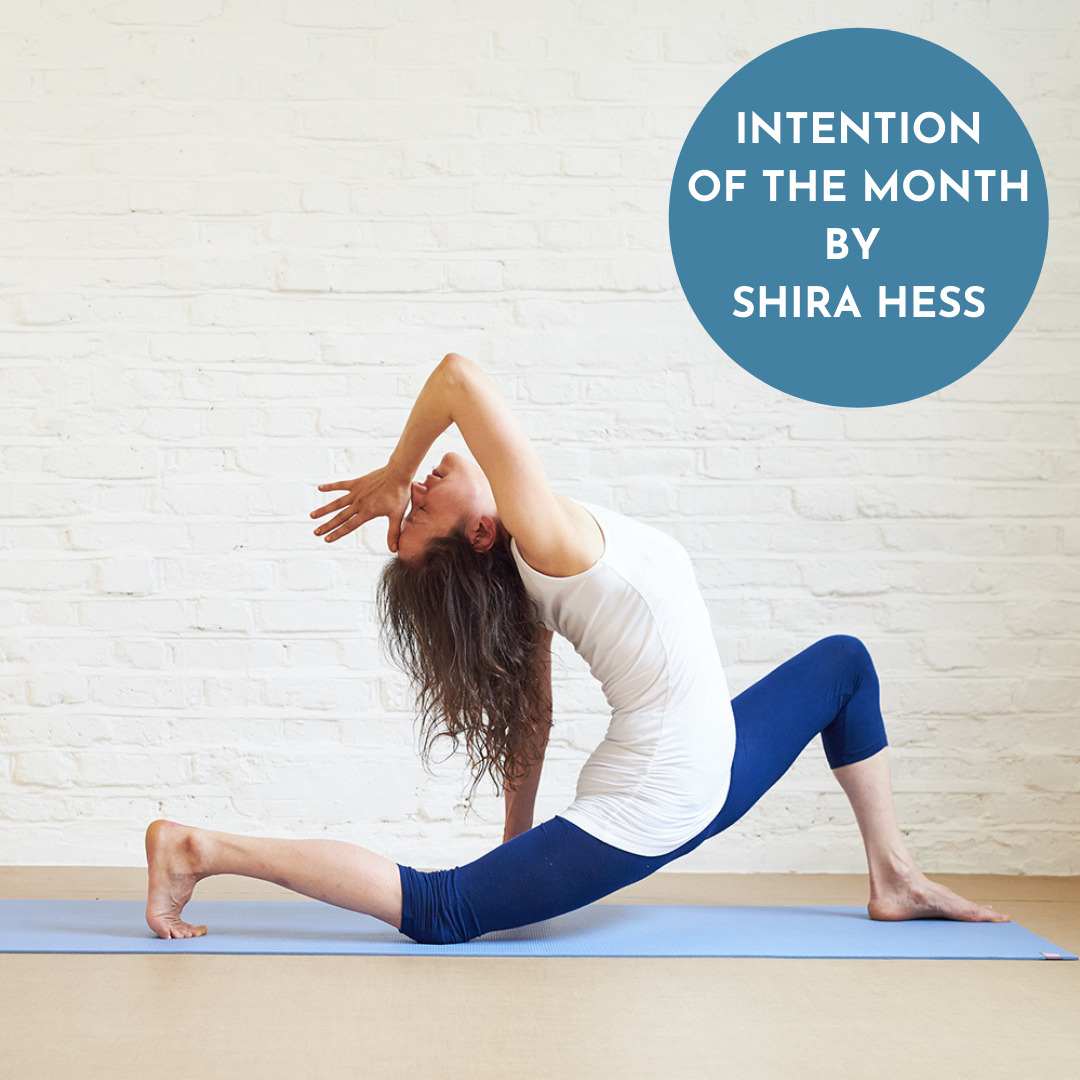 29 Jun

JULY – INTENTION OF THE MONTH BY SHIRA HESS

Yoga teacher and sound expert Shira Hess shares a reflection and a thought for the month ahead. Let this be an invitation to pause and contemplate your intentions for the coming days.

Some of you might be familiar with the goddess Lakshmi.

She embodies so many beautiful things. She is invoked for prosperity, abundance, generosity and success. She is transcendent purity. She is nourishment and optimism.

I mentioned her in class recently because for me she is also the balance between giving and receiving and we tend to feel more comfortable with one or the other…

I bring it up today as an invitation to check in with ourselves where there may be resistance to one side of this coin.

Do you tense up when people offer you help or support? Do you need to do it all by yourself and never ask for help? Are you shy and apprehensive about sharing your talents and expressing yourself?

Of course, it's rarely so black and white… It is subtle, how we avoid that which feels uncomfortable. Your yoga practice can bring awareness to these patterns and help soften some of the resistance.

As we near another new moon and with it an invitation to live more mindfully, consciously imbuing our lives with intention, ask yourself 'what would I like to receive more of right now?'

Sally Kempton (in her lovely book Awakening Shakti) suggests that you then distil the list to three particular points and reflect on why you want them, how having them would benefit others around you, and then ask if there are any ways in which you are blocking yourself from receiving? Lastly, ask yourself – 'how would I like to give others at this moment?' Is there one particular person or situation that would benefit from a loving offering from me? What is the first step I could take to make this desire to give a reality?

Interested in trying a class with Shira? Browse the schedule and sign up here.

We also host a monthly New Moon Gong Bath with Shira. The next one is coming up next Friday, July 1st, 6:30 p.m. – 8:00 p.m.

The new moon symbolises new beginnings and is an optimal time to reflect on and reset our intentions. In these events, we harness the power of sound to pierce through any resistance, inertia, stress or anxiety and release that which is burdensome.