09 Dec

GIFT IDEAS FROM OUR STUDIO SHOP + GIFT VOUCHERS

SUPPORT YOUR LOCAL INDEPENDENTS THIS FESTIVE SEASON!

Looking for inspiration for your next Christmas present? 

We stock some really beautiful independent makers in our studio shop, all with their own individual stories. Read our guide below, we are picking out our favourite products for you from our studio shop.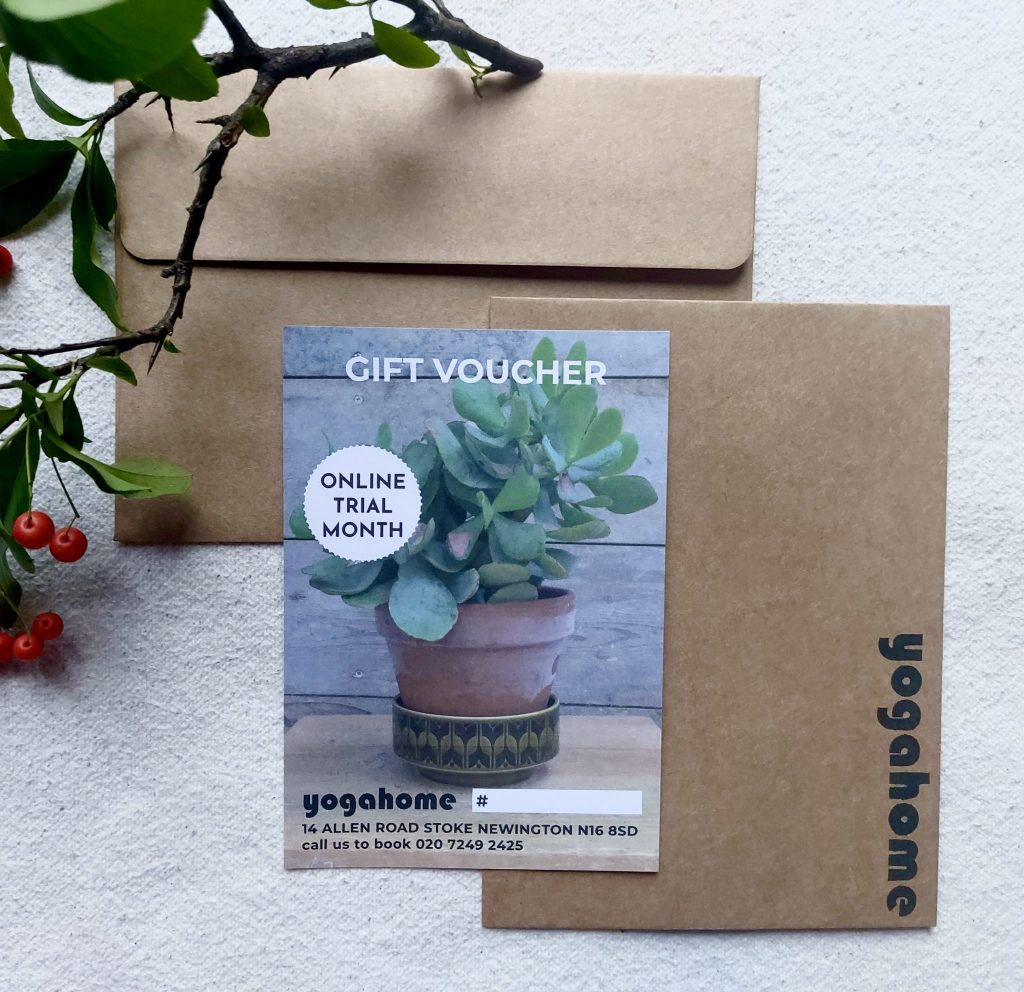 Yogahome gift vouchers come in any denomination you like, and in paper or electronic form. They can be used towards anything such as classes, an introductory offer, therapies, workshops, Pilates reformer classes and much, much more!
Buy the electronic vouchers through the link below, or get in touch with us a for a paper version.
Flo is a professionally qualified practitioner in holistic therapies with over 20 years of experience.
She makes her very own aromatherapy blends and skincare, and has a lovely introduction to her therapy offerings just here.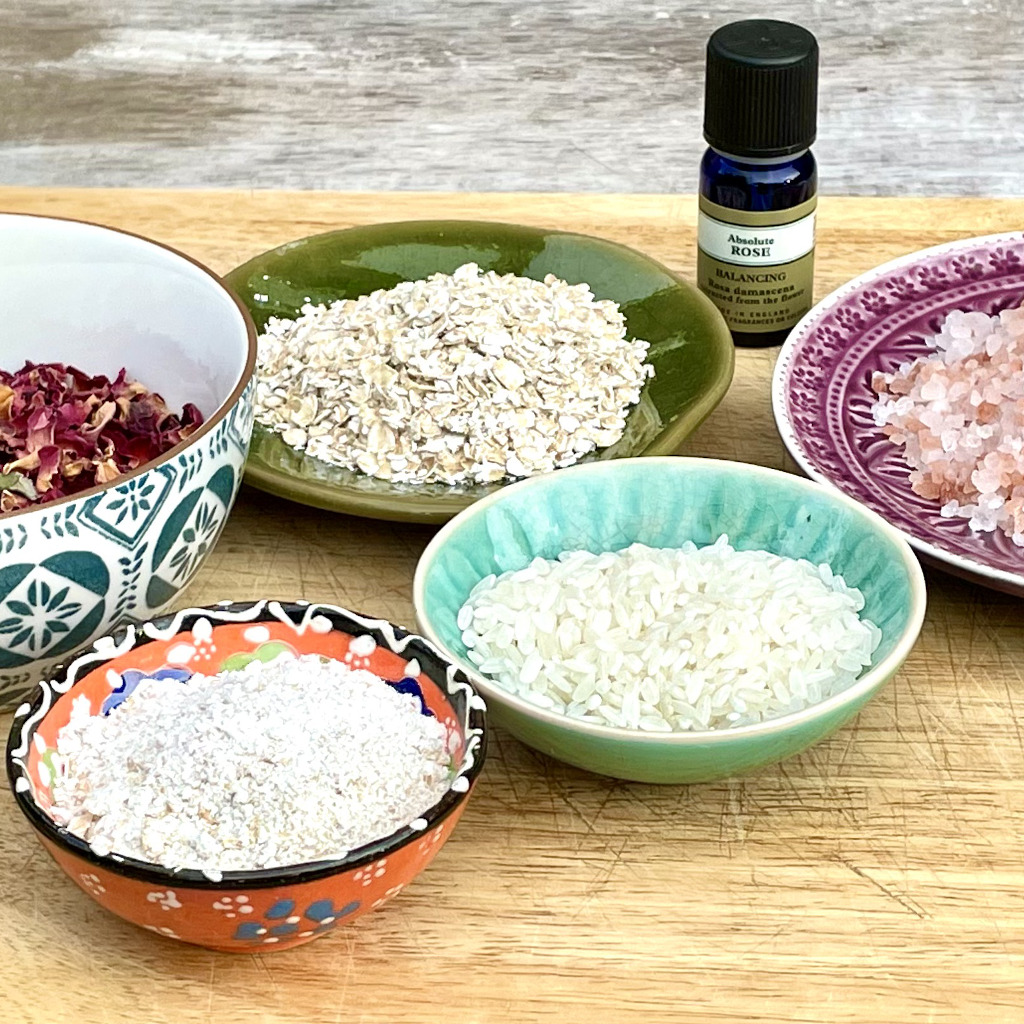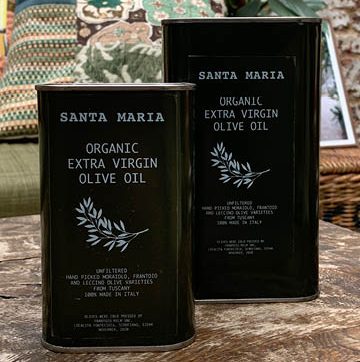 Elena is based in Clapton and is one of our lovely yoga and mediation teachers at Yogahome.
For over half a century her family has owned Santa Maria, a traditional farmhouse with an olive Grove in the Siena province in Tuscany. Here she hosts retreats and her family also produces a small yield of high-quality extra virgin olive oil each year.
MAT SPRAY AND BATH SALTS BY THE DIVINE SHRINE
Indica started The Divine Shrine with the hopes to bring people away from mass-produced products that are full of chemicals and are harmful to both the planet and our bodies and instead move towards more holistic alternatives.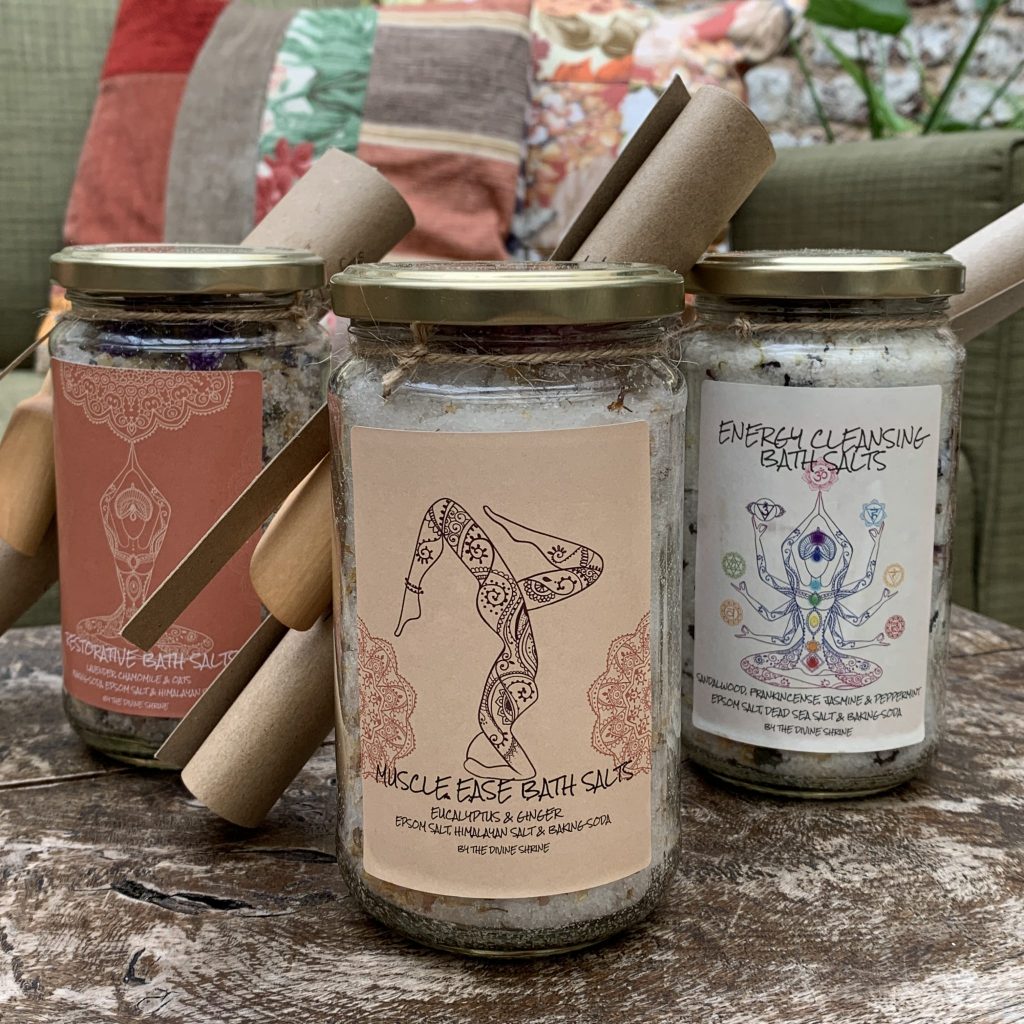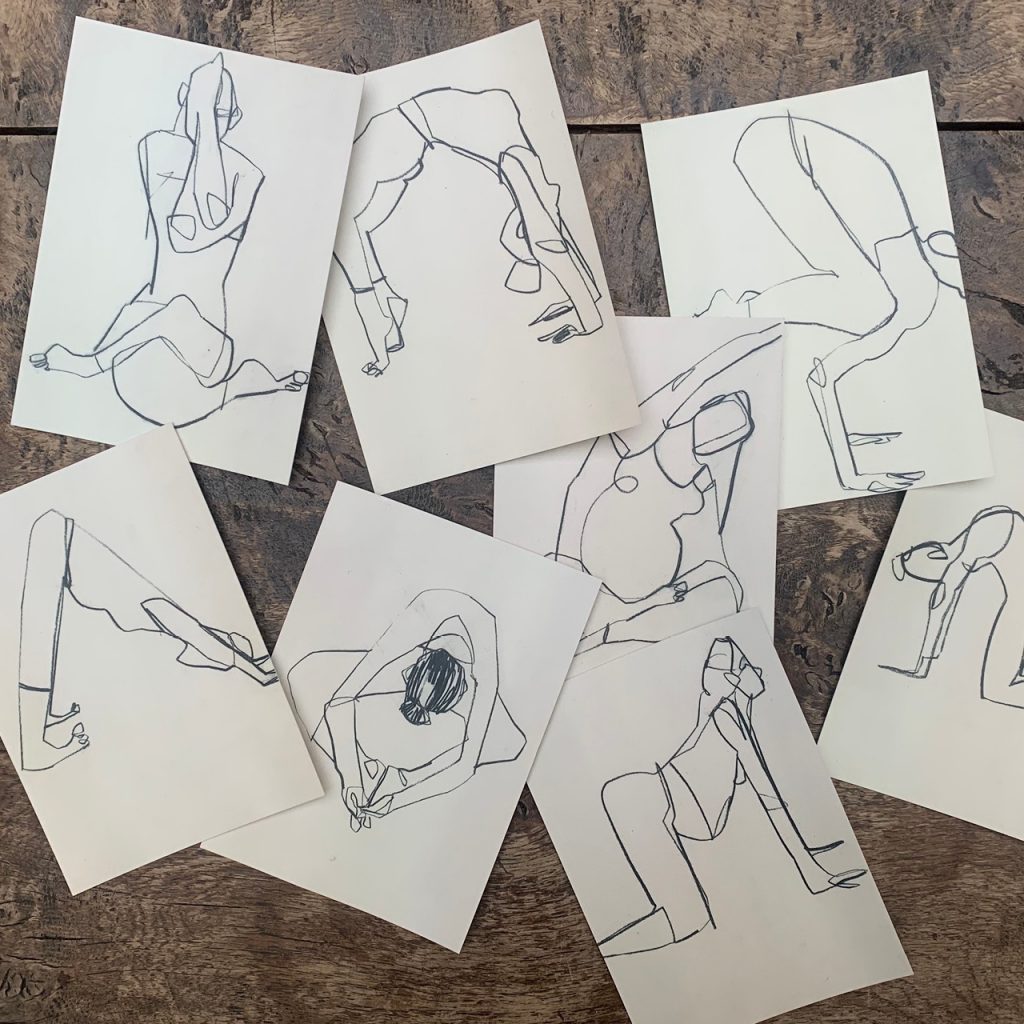 We just love the Jessica Rose Yoga illustrations that hang in our courtyard. Jessica's style is full of fluidity and movement, the prints are hand-drawn & printed on high-quality Hahnemühle paper:
Card sets: 2 x options – £10 per four-pack
A3 prints: unframed £60 or framed £75 – range of six.
Gayarama is a traveling brand founded by two sisters Chiara Dolma and Gaya.
The incense collections are made using herbal natural ingredients.
We have 5 different varieties in the studio shop, perfect for a stocking filler.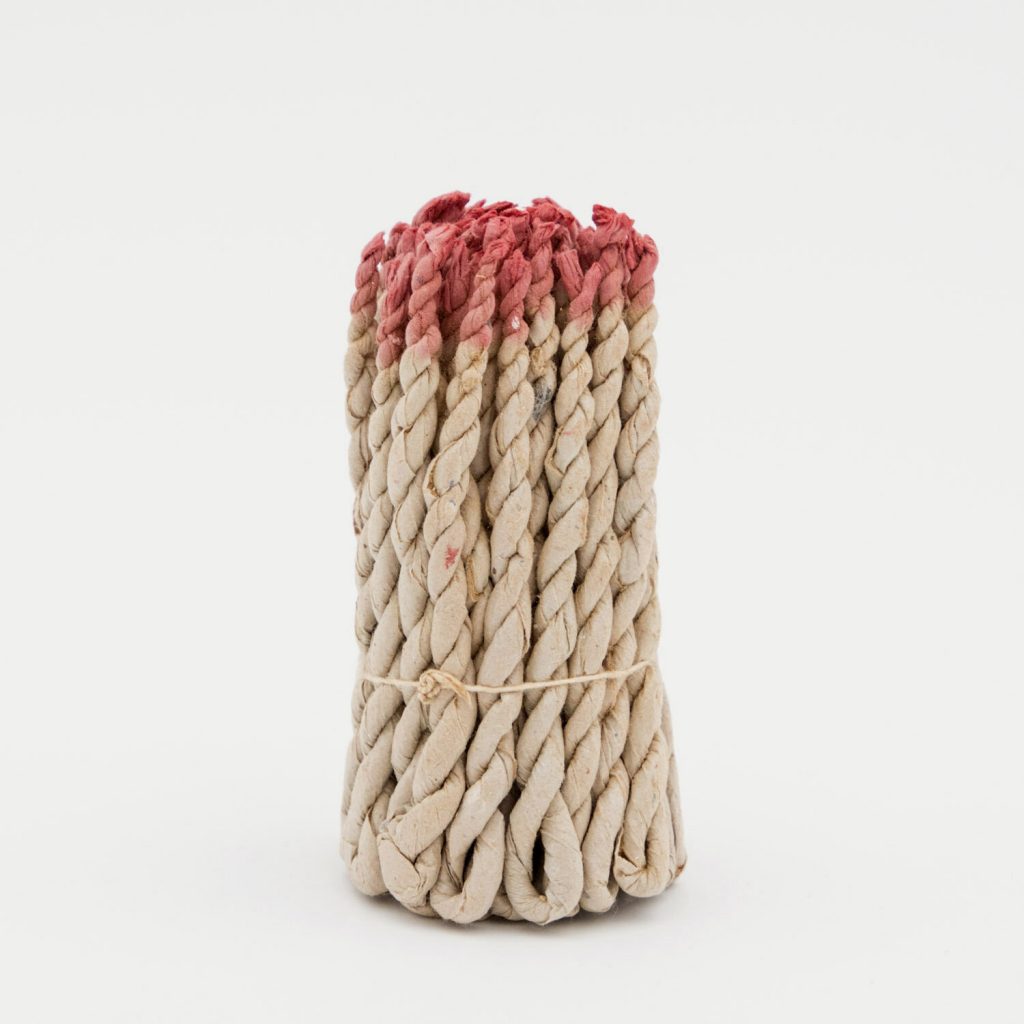 PALO SANTO AND SAGE BUNDLES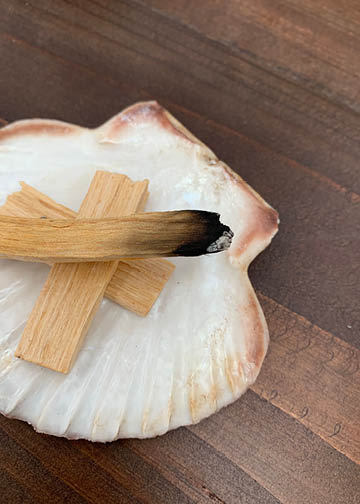 We have some palo santo and white sage Bundles in stock from Native Spirit.
For thousands of years, palo santo has been used for medicinal and spiritual purposes. It smells beautiful
It's mainly used to treat pain and stress. It's also said to clear negative energy.
A great gift for someone to create their very own home alter and welcome in 2022.
Come by the studio shop over the next few weeks and pick up some unique gifts for your family and friends!