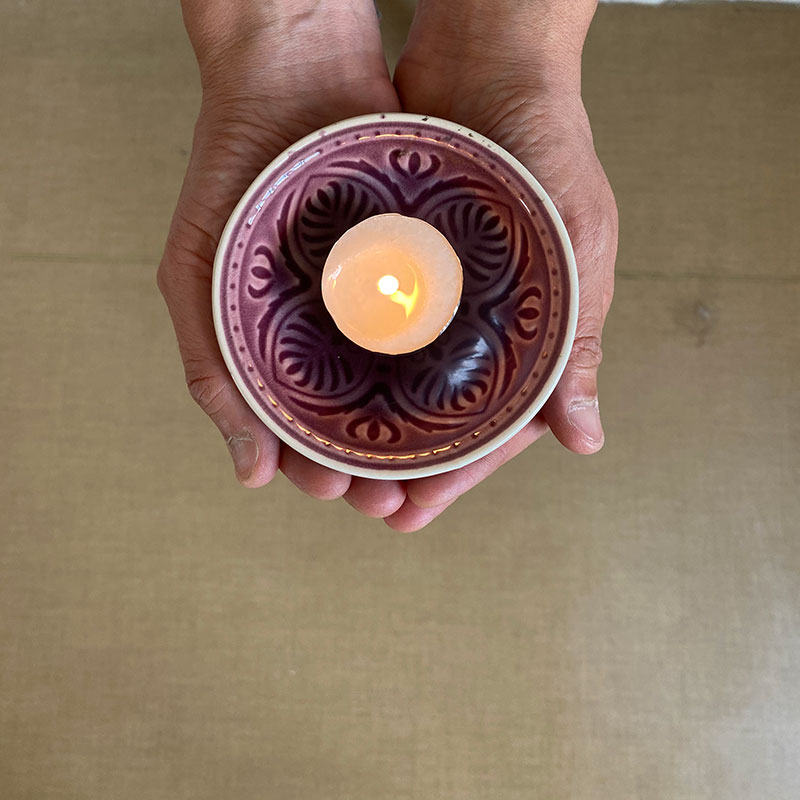 05 Feb

BENEFITS OF YOGA FOR MENOPAUSE

In this post, we share a guest article by Catrin Osborne, details for her upcoming Yoga for Menopause workshop, some class recommendations for menopausal women and details of Catrin's fundraising project to expand and exhibit her 'This Is What Menopause Looks Like' photography series throughout England.
BENEFITS OF YOGA FOR MENOPAUSE – GUEST POST BY CATRIN OSBORNE 
During menopause, when hormones are fluctuating, we can swing between feeling exhausted and having surges of energy, when the mind feels busy. In traditional Chinese medicine, menopause is approached as a time when our yin is depleted. So yin yoga is great at this time as it replenishes our natural yin. Yin is also a cooling practice so it is good for hot flushes, sleeplessness and headaches.
If you are exhausted, yet unable to sleep yoga nidra and restorative yoga are both very effective as they activate the parasympathetic nervous system, allowing the body and mind to completely let go.
During menopause and afterwards, weight bearing exercise is good for our bones so Iyengar yoga and slow flow are good for this.
Ashtanga and vinyasa are both designed to build heat in the body so these may not work so well however some women report 'sweating out the heat' works well for them, and if you find yourself waking up very early, changing your routine so you go to bed earlier and get up early for a yoga practice can help with sleep patterns and energy levels.
Learning to listen to what your body needs when, or 'embody' your menopause is important. I find yoga enables me to check in with myself and helps me to figure out what I need when.
In terms of therapies acupuncture is also a great way to replenish the bodies natural yin and rebalance hormones, a regular deep tissue massage is also great – especially focusing on where the yang channels meet around the back of the neck – to help prevent headaches.
During this time in our lives we need to take even more care of ourselves and take on less, and learning to say "No" to what isn't working for you is really important.
MENOPAUSE WORKSHOPS + CLASSES AT YOGAHOME 
Catrin is running an online Yoga for Menopause workshop for Yogahome on Saturday 20th February, 10am – 12pm, book in here!
Yogahome also offers the following online classes weekly which menopausal women may find beneficial:
YIN YOGA: Tuesdays 7pm, Sundays 1pm
RESTORATIVE YOGA: Thursdays 8pm, Fridays 4:30pm, 
YOGA NIDRA: Sundays 6pm
Book in for all classes via our schedule here. 
DONATE TO HELP CATRIN EXHIBIT HER MENOPAUSE PHOTOGRAPHY SERIES 
Throughout 2019 Catrin photographed a series of menopausal women for her art project 'This Is What The Menopause Looks Like', which also includes interviews on each woman's experience of menopause.
She plans to extend the project and  travel to 5 areas in England (end summer 2021) to photograph and interview more women, and has secured 5 venues to return to in London, Sheffield, Hebden Bridge, Whitstable and Frome in 2022 to exhibit the photographs & interviews.
The aim of the exhibition is to lessen the stigma around the menopause, to connect women in their local communities through art and shared experience, and to educate others so that they can support women going through this time.