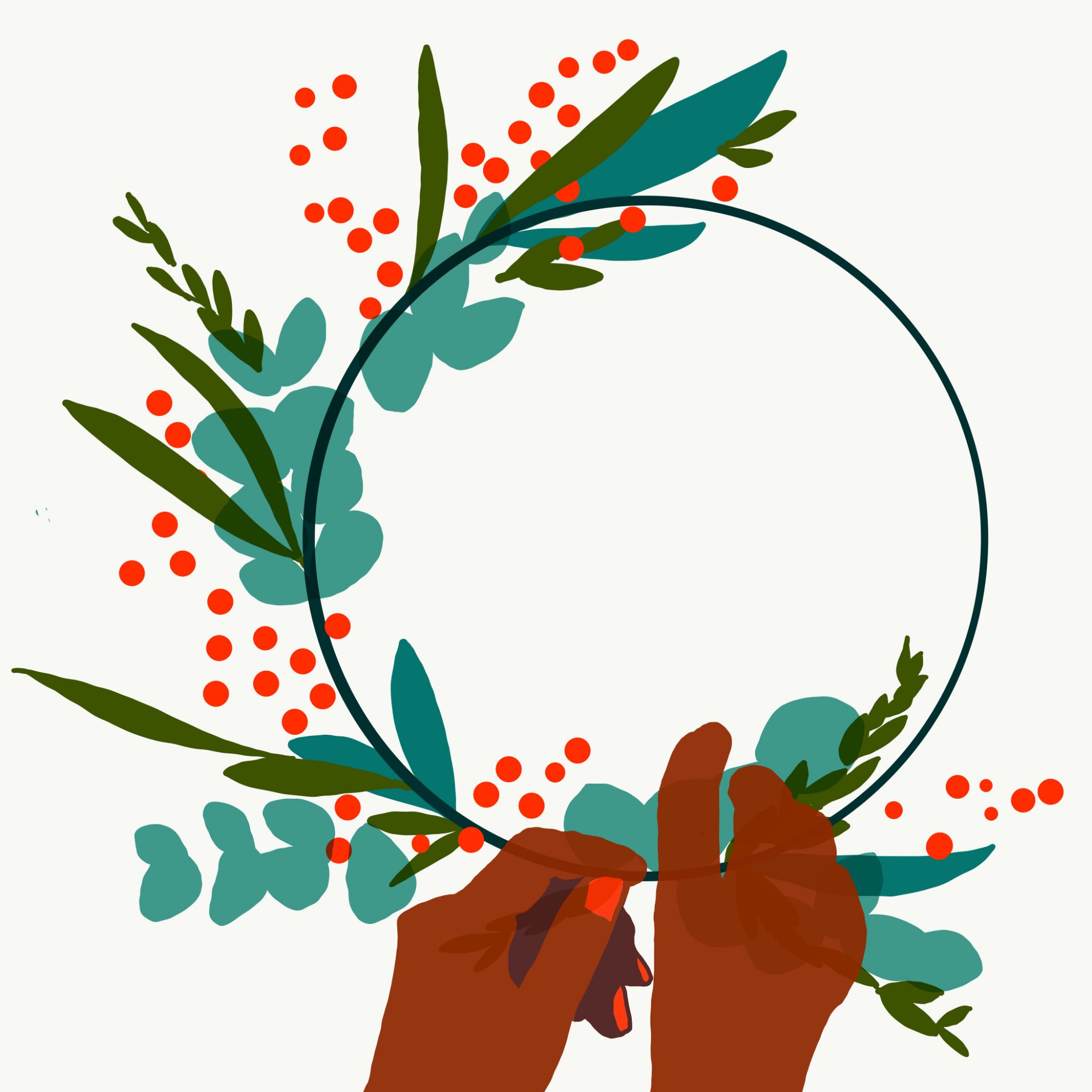 13 Nov

YOGAHOME CHRISTMAS FAIR
SATURDAY 4th DECEMBER
1:00 PM – 5:30 PM
Find plenty of festive cheer behind Yogahome's blue door!
SAVE THE DATE – We are hosting a Christmas fair on Saturday December 4th, from 1pm to 5:30pm, to kickstart the festive season.
Join us for a range of festive themed workshops, from Christmas wreaths making to aromatherapy. Discover unique and handmade giftware at our local-makers market, sign up to one of our gong bath taster sessions, or just come along for a cup of mulled wine and warming treats!
We will be collecting donations for our local food bank throughout the course of the day, so please bring along some goods to help our local community.
The event is open to all, including past and current clients, and those new to Yogahome!
Come and find us at 14 Allen Road, London N16 8SD and celebrate the festive season with us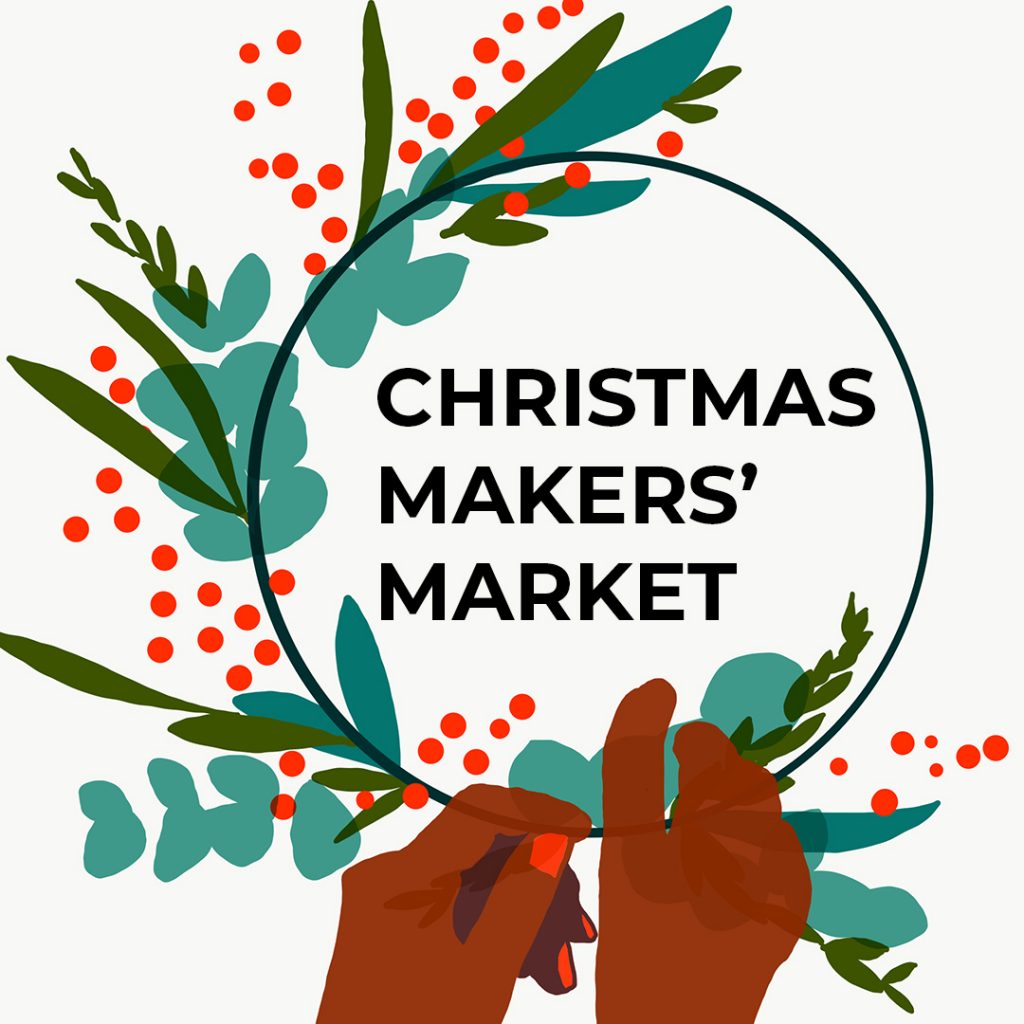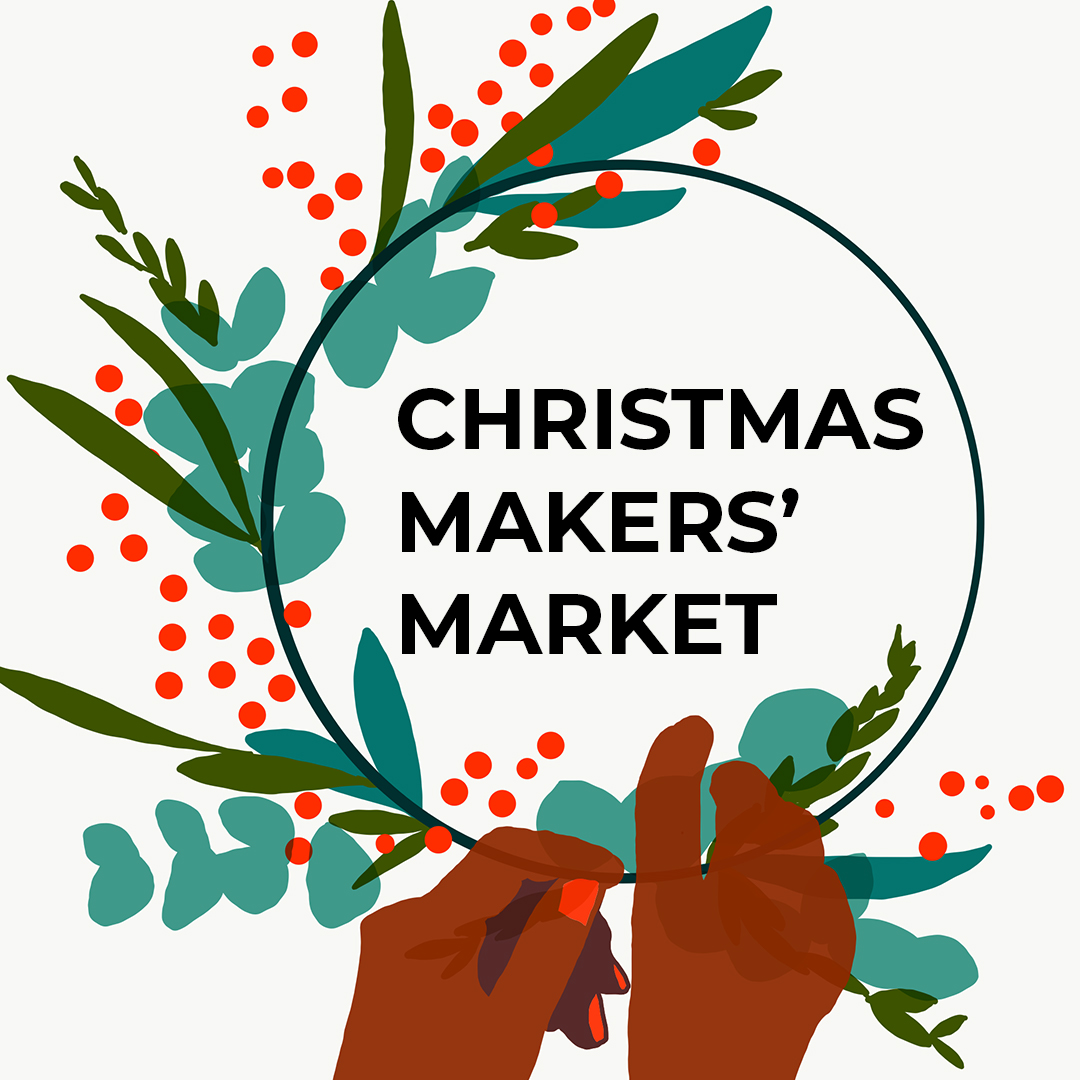 Soak up the Christmas market atmosphere as you browse more than 20 stalls offering a wide range of crafts, gifts and decorations – you'll be sure to find perfect presents for all the family and friends!
All items sold will support local and small businesses. Plus, what's better than doing your shopping with a cup of mulled wine and mince pie in hand?
Learn how to make Christmas wreaths with beautiful festive foliage. Holly from House of Petula will guide you through the steps to create your own floral wreath, while you can enjoy a festive drink and a mince pie.
You'll leave with your very own creative Christmas door wreath to welcome in the festive season.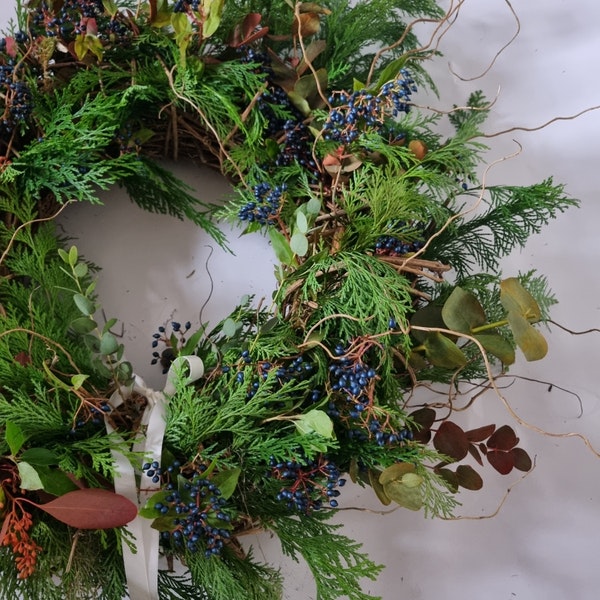 Time: 3:00pm – 5:00pm
Price: £45.00 per person to include all materials, light refreshments and expert tuition 
AROMATHERAPY CHRISTMAS WORKSHOPS
Come and learn how to make some lovely aromatherapy blends that you can turn into Christmas gifts for friends and family.
We will have fun smelling some beautiful organic essential oils and making synergistic blends. You will learn about the beneficial therapeutic properties of essential oils so you can make bespoke lovely home products.
You will receive some information handouts about the essential oils, with the recipes and where to buy the materials for the products.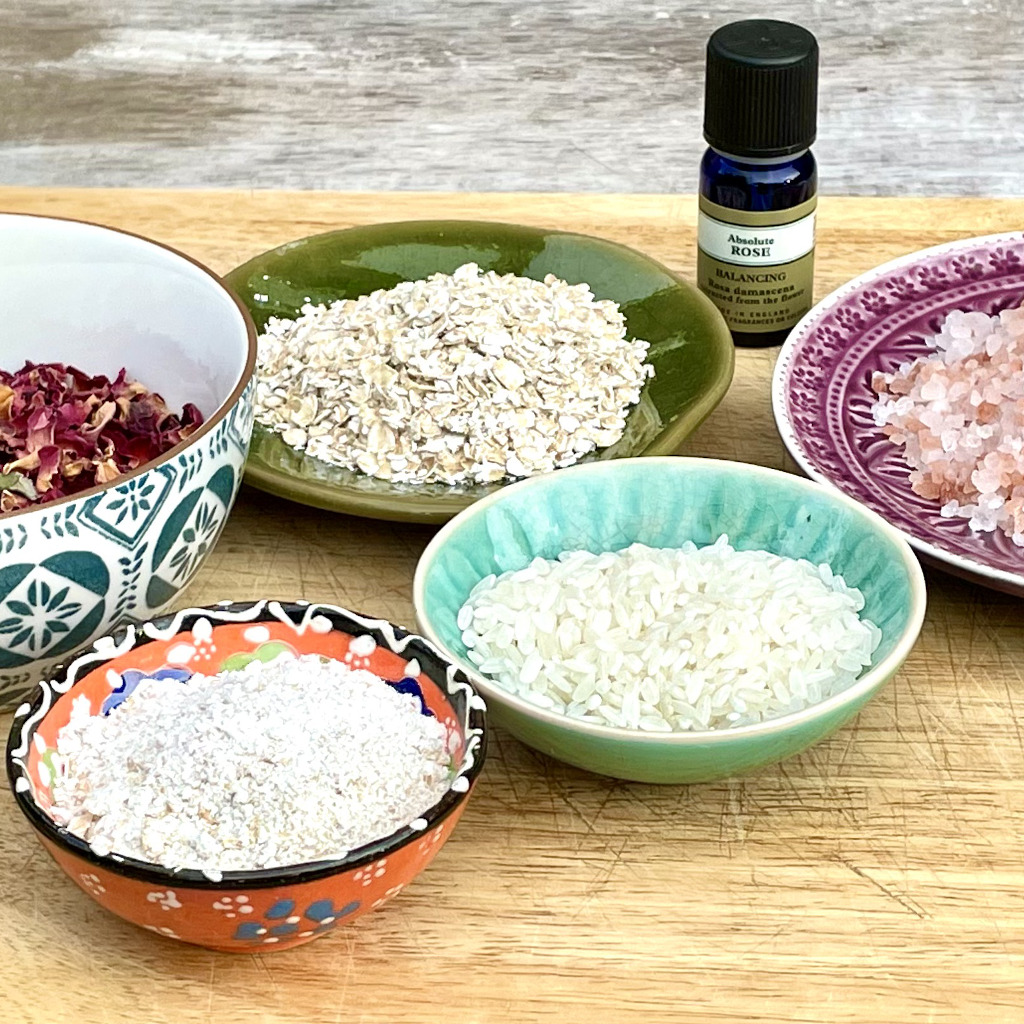 WORKSHOP 1 – Beauty and Body Care
Time: 2:30pm – 3:45pm
Price: £18
Create your very own pampering kit!
Make an aromatherapy blend for a relaxing Himalayan Salt Bath. Choose either an almond milk base or coconut and sunflower base oil (30ml bottles). Also make a Face/ Body Mask with Kaolin Clay
WORKSHOP 2 – Aromatherapy Starter Kit
Time: 4:00pm – 5:15pm
Price: £18
Learn how essential oils can relax and de-sensitise a heightened nervous system or act as a tonic to strengthen and support where needed.
You will make a Roll On Perfume (10ml) with a blend of your choice and also make a Body Oil blend (50ml) – ie., for relaxation, or immune boost, or uplift etc)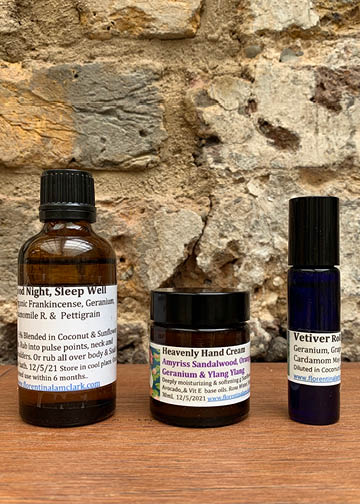 GONG BATH TASTER SESSIONS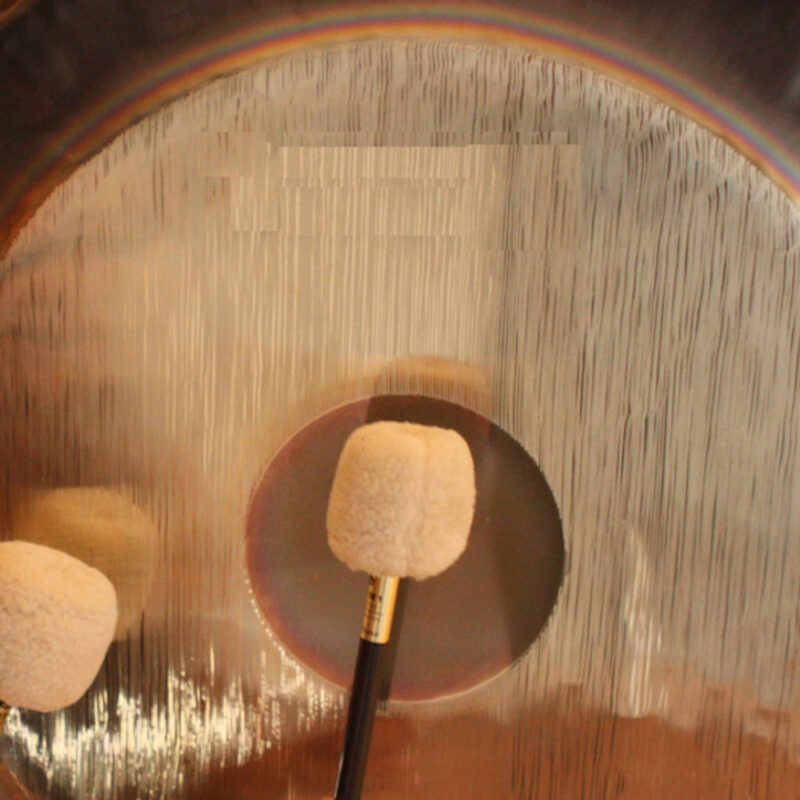 We are offering 2 x taster gong baths with Alessandra Margarito over the course of the afternoon. Gong baths are the ultimate way to experience the meditative and healing wonders of sound! All you need do is turn up, lie down and be bathed in the sounds and vibrations of the gong,
Curious about gong baths but unsure what to expect? Read our Complete Guide here and follow the link below to book your session.
Time: 4:30pm – 5:00pm and 5:15pm – 5:45pm
Price: £6
We will be collecting donations for our local food bank throughout the course of the day, so please bring along some goods to help our local community.
We accept the following goods:
– Non-perishable whole foods such as pasta, rice, and tins.
– Unopened hygiene products eg, shampoo, shower gel and toothpaste.
– We cannot accept baby formula donations.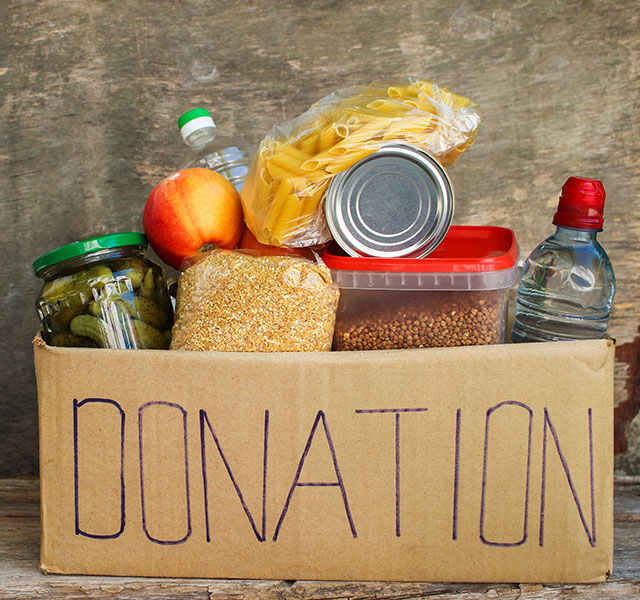 Please drop goods off between 9am – 5:30pm on Saturday 4th of December, and we will take them across to the food bank for sorting and distribution the following week.