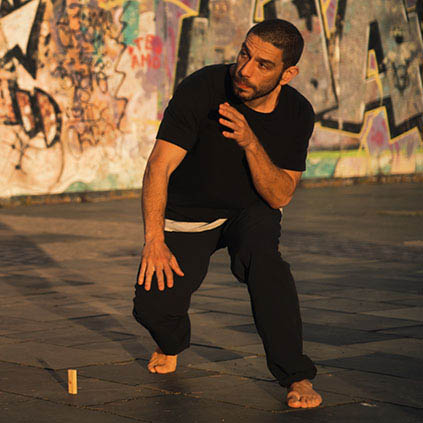 10 Feb

GUEST POST: INSENSIBILITY & STRENGTH BY ROBERTO REGUEIRO

INSENSIBILITY & STRENGTH

I used to think that both were together,

I used to think that the stronger you become, the less you feel the small inputs,

I used to think that if I could desensitise myself, If I was able to become a machine, I would be indestructible.

I'm not a machine,
I cannot change parts,
my sensitivity is my power,
the more proportional my answer is, the more harmony I will have,
for that I need great sensibility,
as much as I can feel:
the more I can observe, the more inspired I will be, the more creative my solutions will be.
I'm a human, not a tiger,
I'm not strong or fast, I've not got fangs or claws,
to be light and creative is my only chance in nature.
Instead of looking for disconnection, look for connection,
pain in most of cases is information that we don't know how to interpret,
switching off the source of information,
avoiding the experience and knowledge,
it will just make you dumber, not stronger.
Check out Roberto's Natural Movement classes, taking place every
They are game-based classes, inspired by the Fighting Monkey research, which explores the many different principles of Human Movement in a fun and enjoyable way, bringing longevity to the practice.
The motto is: Enjoy more, Move better, Last longer!
Expect an hour of non-stop movement, inclusive of partner games, creative tasks and plenty of crawling.