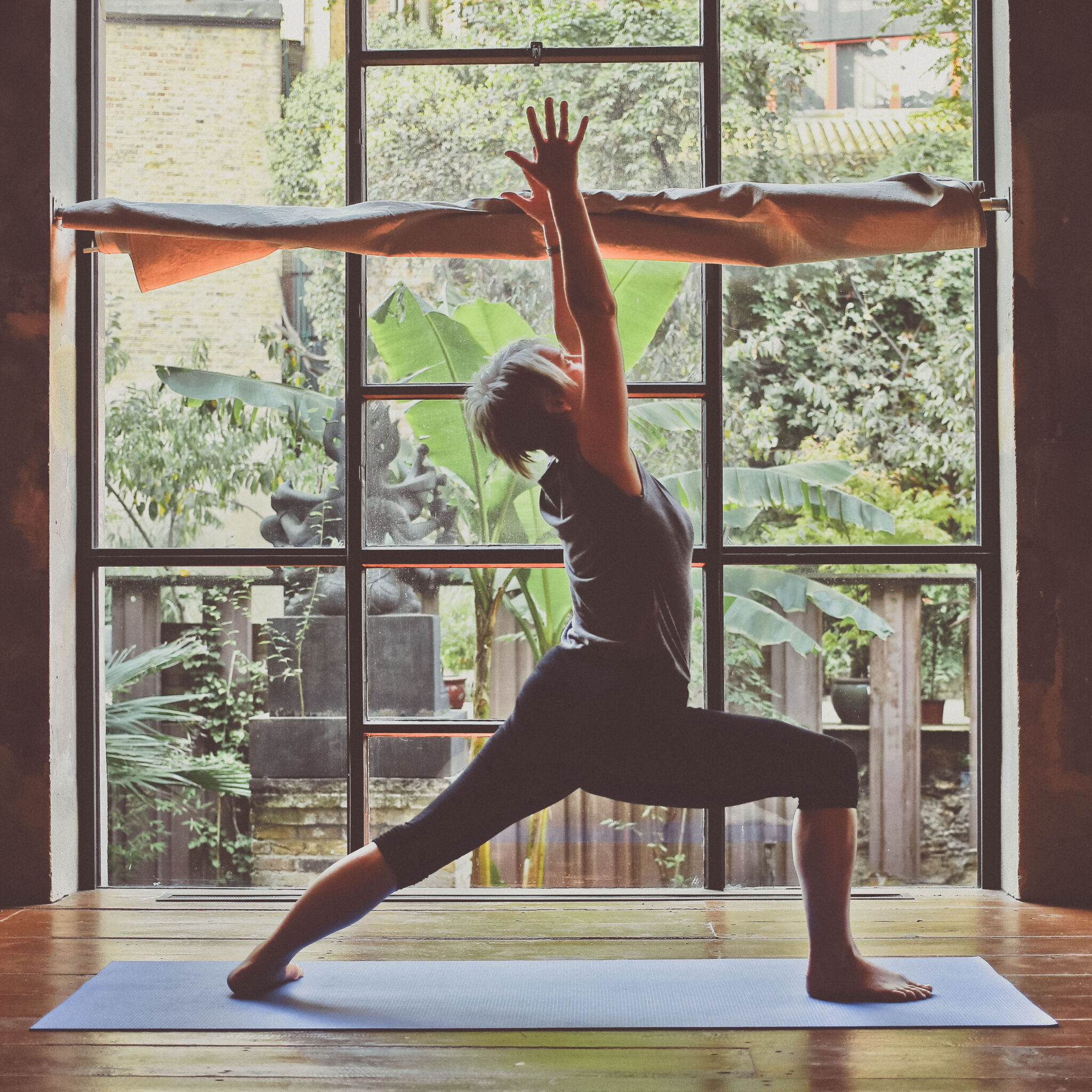 20 Jun

GUEST POST: MENOPAUSE YOGA

In this post, we share a guest article by Tiffy George, who will be running a special Yoga For Menopause workshop on Saturday, July 1st, 2023.

Read on and find details for her upcoming workshop below.

YOGA IS A BALM DURING THE MENOPAUSE TRANSITION

When we move towards the end of our reproductive years our
shifting hormones are recalibrating our whole system ready for our next phase of life. 

This is a time of increased sensitivity both physically and psychologically. We notice not only our bodies changing and adjusting, but also our mood and energy levels feeling unsettled.

The Menopause transition is a bit like adolescence in reverse. While these huge shifts are going on on the inside, on the outside there are a whole set of other stressors at play: the world we live in is constantly stimulating us, telling us we need to keep all those plates spinning, and that older age is not something we should welcome.

For some women all this can make the menopause transition destabiliSing and distressing. But it doesn't have to be that way – Yoga can be a balm to support you through your menopause journey with greater ease and confidence.

Research shows that one of the triggers for increased menopause symptoms is stress, and this is where yoga can be really helpful since it is proven to reduce stress levels. Yoga breathing, yoga posture and movement practice together with yoga meditation, all combine to calm the nervous system, as well as balance hormones.

Yoga for menopause can also:
Relieve menopausal symptoms, such as hot flushes, joint and
muscle aches.
Release physical stress and tension.
Balance your moods and emotions, such as irritability, anxiety
and low mood.
Restore energy that can be caused by insomnia and fatigue.
Boost and invigorate slow metabolism and boost heart health.
Strengthen muscles and build bone density. 
Stepping out of the whirl of daily life and on to your yoga mat is in itself a gesture of kindness towards yourself. Rather than just pushing through, yoga teaches us how to deeply rest and give ourself the Meno-PAUSE we need.
Yoga also connects us to a sense of wholeness and grounds us in self acceptance. We can acknowledge the shifts and changes we are going through, understand how to move in ways which boost our physical, mental and emotional health, and also learn how to listen to our intuition more so that it's easier to understand what we need and when. When we are resourced with our own go-to toolkit of yoga techniques to soothe our symptoms we are reminded of our resilience and capacity to adapt to change, and this can feel empowering.
I am running a small group Menopause Yoga Workshop at Yogahome on Saturday 1st July.
This workshop is specifically tailored with yoga resources, tools and practices to support hot flushes and hot emotions. It will provide an enjoyable and safe space where women can come together and share their experiences, laugh and embrace the changes while also learning from one another.
I hope you can join me.