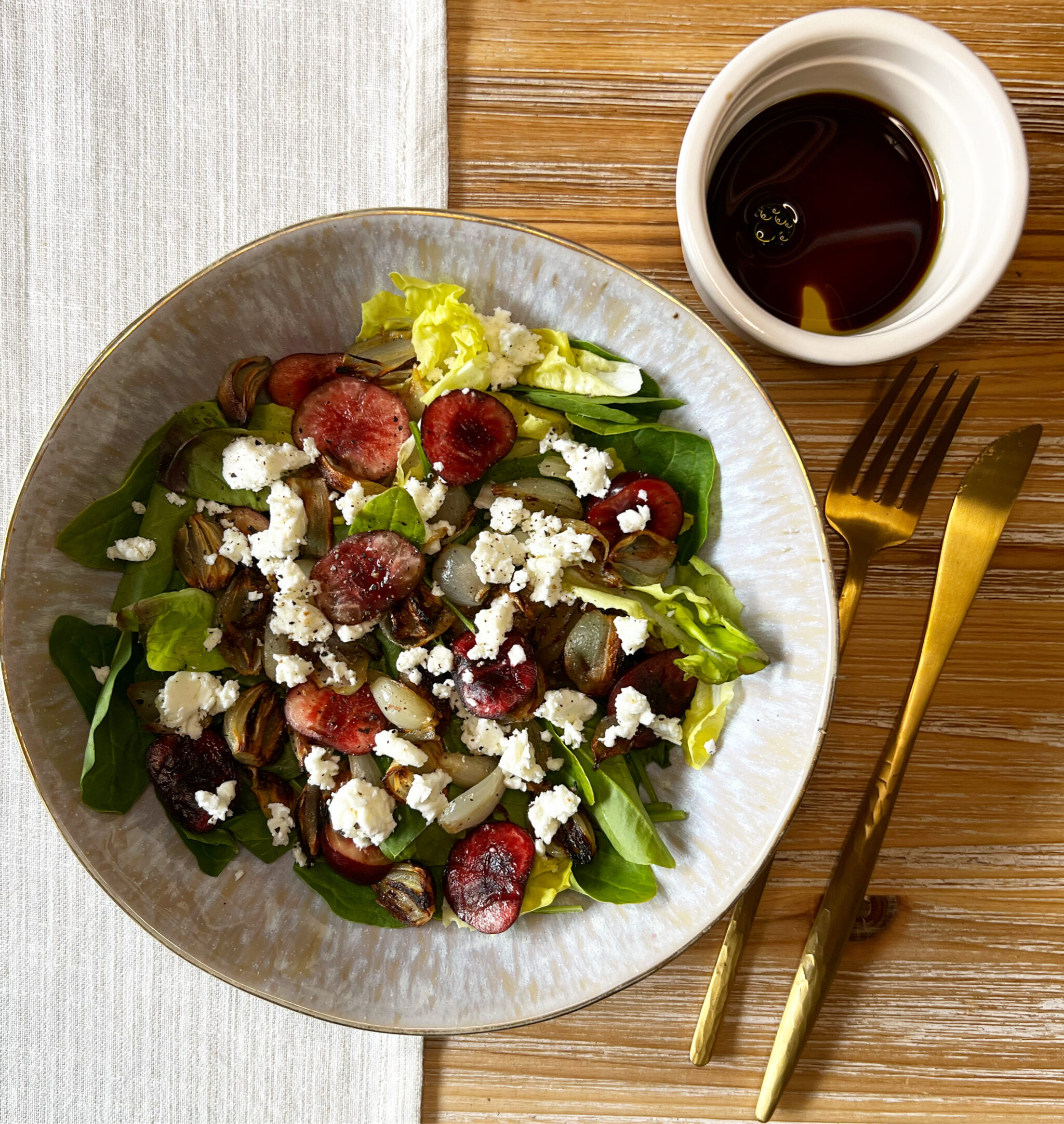 14 Jul

RECIPE OF THE MONTH – JULY

Our experienced Nutritional Therapist Rebecca Keane brings you a monthly blog with food tips and recipes, that anyone could use to boost their immune system and stay healthy.

Embrace the Summer heat with this refreshing feta, cherry and shallot salad with a delicious balsamic glaze.

FETA, CHERRY AND SHALLOT SUMMER SALAD WITH A BASAMIG GLAZE

I'm a big advocate of fruit in salads. It not only adds a burst of flavour, but it's high in vitamins, minerals, phytonutrients, antioxidants and fibre!

I had a similar salad while at a restaurant recently, and I just had to recreate it. Plus cherries are in season so I felt inspired. We're all feeling the heat so it's nice to eat something crunchy and refreshing, so this salad is perfect for a hot summer's day.

Health Benefits of Cherries and Shallots

Cherries are not only delicious but they're also packed with vitamins, minerals, and plant compounds with powerful health effects. In particular vitamin C, potassium and fibre. Vitamin C is an antioxidant also known as ascorbic acid. It's vital for growth, repair of body tissues, maintenance of bones, cartilage, skin and teeth, and supporting a proper functioning immune system. You'll find vitamin C in all your citrus fruit, bell peppers, kiwis, strawberries and broccoli.

Potassium is the third most abundant mineral in the body. It's needed for nerve function, muscle contraction, and blood pressure regulation. You'll find potassium in most of your fruits and vegetables, so if you're consuming a variety of plants, then you should be reaching an adequate intake.

Shallots are a nice addition to most dishes, and I often use them instead of onions. They have a sweet delicate flavour, whereas onions tend to be a little bit more intense and sharp. I love roasting them to bring out their sweet juicy flavours.

Shallots are part of the allium family. This includes onions, garlic, leeks, spring onion and chives. They're high in phytochemicals and prebiotic fibres with anti-inflammatory and anti-microbial health benefits. It's their prebiotic fibres that feed off the good bacteria in your gut, which help to support a healthy microbiome and digestive system.

FETA, CHERRY AND SHALLOT SUMMER SALAD WITH A BASAMIG GLAZE

Vegetarian or Vegan (without the feta) | Easy | Prep time 10 minutes | Total cooking time 25 minutes

It's very simple to make with only a few ingredients. Great as a light lunch or side dish.

Ingredients:
Feta
Butterhead lettuce
Cherries
Shallots
Olive oil
Balsamic vinegar
Salt and pepper to season
Method:
Preheat the oven to 200 celsius. Slice the shallots (I used mini shallots for this recipe, but you could use 'banana', pink or grey), season with salt, pepper and drizzle with olive oil. Roast for around 25 minutes.
Wash the cherries, pit and half them
Tear or chop the lettuce and wash thoroughly
Once the shallots have cooked, add all the ingredients to a bowl and top with some crumbled feta
To make the vinaigrette:
Whisk together the balsamic vinegar and olive in a small bowl until emulsified
Drizzle with the vinaigrette to lightly coat the salad and serve immediately
Feel free to add a grain to make it more filling and substantial. For example you could use quinoa, bulgur wheat or spelt. You could also garnish with seeds to add more sources of protein and healthy fats. This is what I love about salads, you can add, switch and adapt recipes.
Enjoy!
NUTRITIONAL THERAPY WITH REBECCA KEANE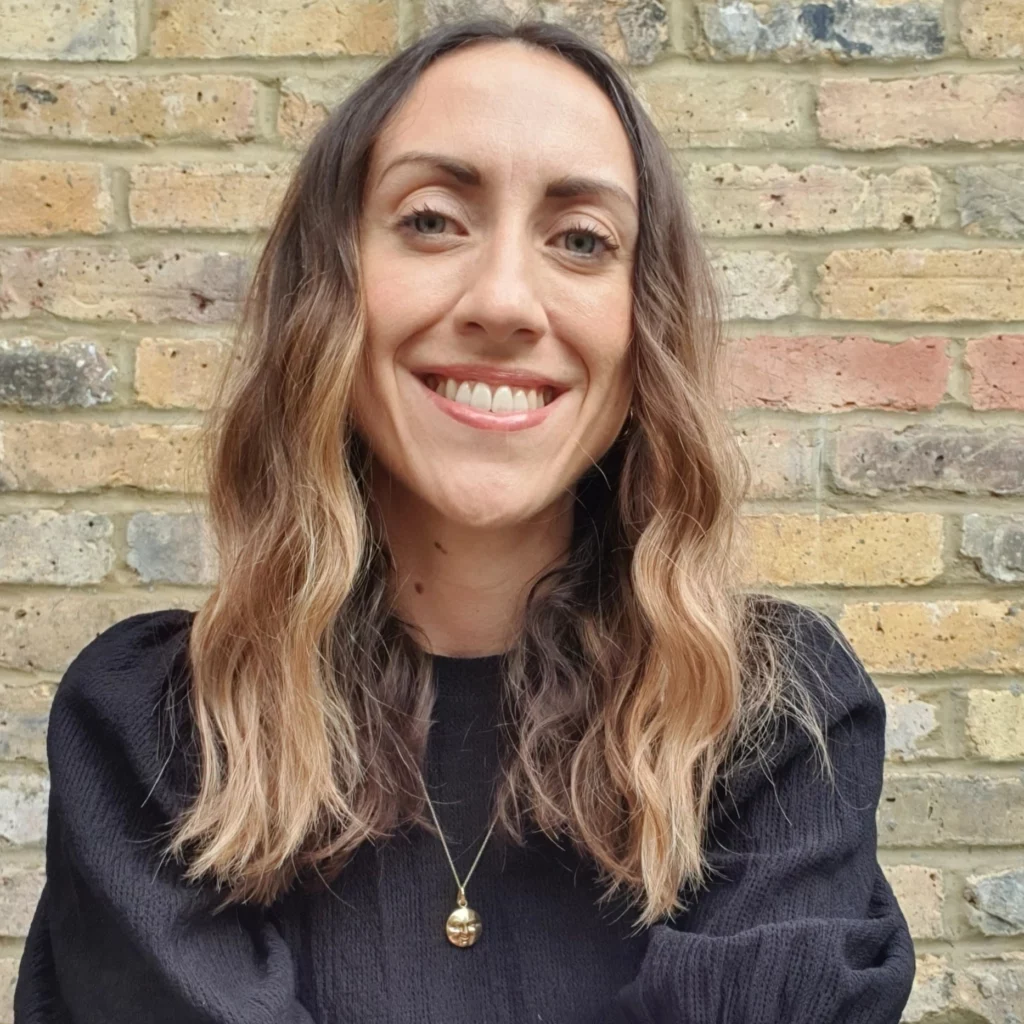 Rebecca Keane offers Nutritional Therapy at Yogahome to support your health, performance and care.
Nutritional therapy is recognised as a complementary medicine and is relevant for individuals with chronic conditions, as well as those looking for support to enhance their health and wellbeing.
Contact us to schedule a FREE telephone consultation with Rebecca and to book your appointment.