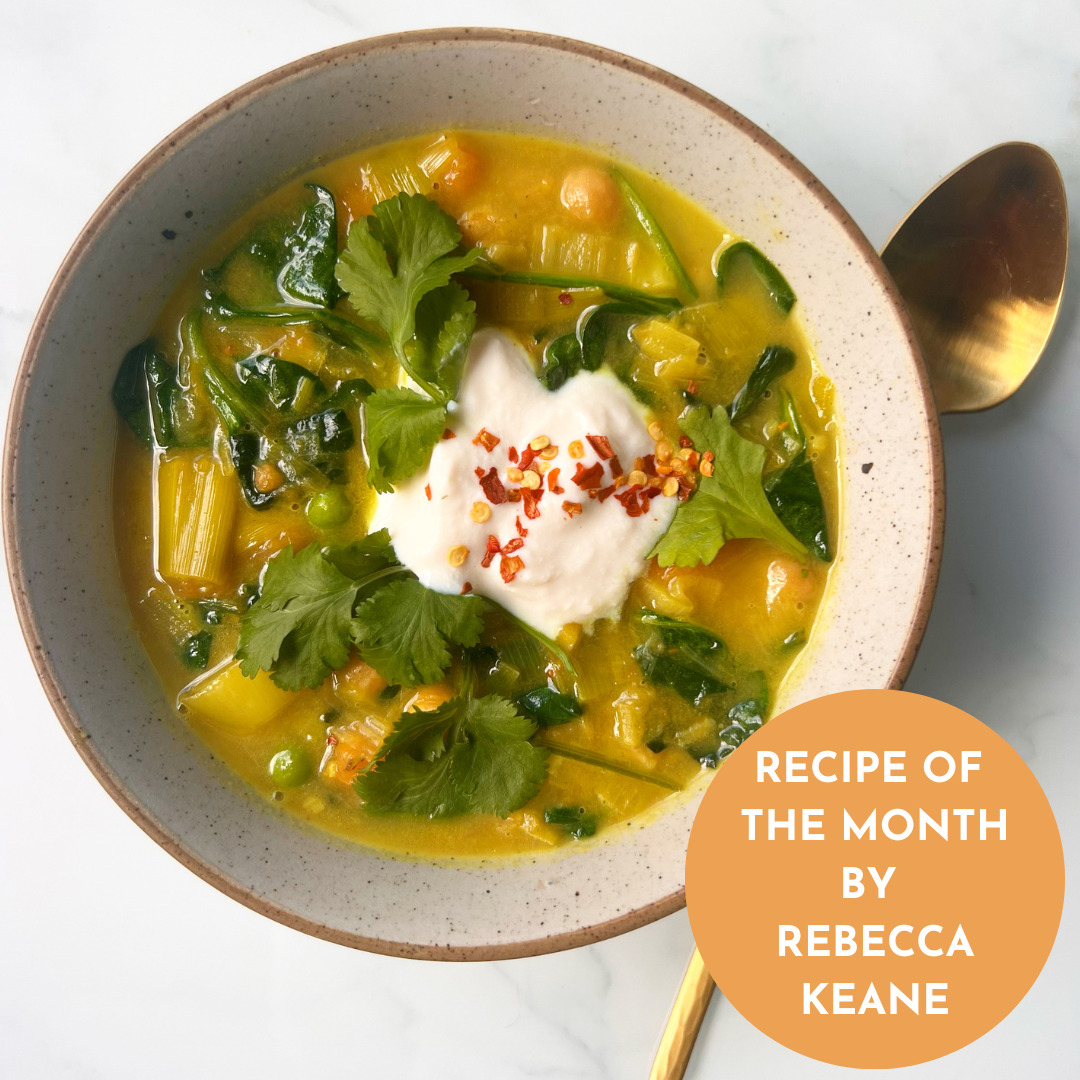 25 Nov

RECIPE OF THE MONTH – NOVEMBER

LEEK, SWEET POTATO AND CHICKPEA COCONUT 'STOUP'

Yes I called it a stoup. It's when a stew meets a soup.

Soups, stews and curries are perfect for the colder seasons and a great way of getting in a range of herbs, spices and veggies. This is a take on the classic potato and leek soup.

Peas and chickpeas are a good source of protein and the peas add a sweetness to the dish. Leeks, onions and sweet potatoes are a good source of prebiotic fibre, and sweet potatoes have a lower glycemic index to the white potato.

Health benefits of plant based proteins
As plant based proteins typically contain fibre, this promotes our good bacteria in our guts, aids digestion and can even help with healthy weight loss
Keeps you fuller for longer so you stay satisfied until your next meal
Lowers risk of cardiovascular disease
Beneficial for type 2 diabetes by managing blood sugar levels. Plant based proteins tend to have a low glycemic load/index

Top plant based protein sources:
Cashews
Pumpkin seeds
Sunflower seeds
Almonds
Walnuts
Chia seeds
Black beans
Kidney beans
Butter beans
Chickpeas
Edamame beans
Black eyed peas
Lentils
Quinoa
Brown rice
Tofu
Tempeh
Hemp seeds
Soya milk
Examples of prebiotic fibres
Wholegrains
Beans
Bananas
Potatoes (best eaten when cooked and then cooled)
Pectin: apples, carrots, oranges, potatoes, peas, green beans
LEEK, SWEET POTATO AND CHICKPEA COCONUT 'STOUP'
Serves 4 | 15 mins to prepare, 30 minutes to cook | suitable for vegans and vegetarians
Ingredients
2 tbsp coconut oil
1 can of coconut milk (BPA free- I used light)
1 can of chickpeas (BPA free)
1 tsp mustard seeds
1 tsp ground turmeric
2 tsp mild curry powder
1 large leek, thinly sliced
1 large white chopped finely
3 large garlic cloves, crushed
5cm-piece ginger, grated
2 small/medium sweet potatoes, peeled and cut into 2cm chunks
300ml Vegetable stock
100g baby leaf spinach
100g frozen garden peas
4 tbsp soya yoghurt
A bunch of fresh coriander
Chili flakes for garnish
Method
Heat the coconut oil and mustard seeds in a large saucepan until the seeds start to pop. Then add the chopped onion, along with the turmeric, and curry powder and cook for about a minute until translucent.
Next add the leeks, garlic and ginger and chopped sweet potato and fry for another couple of minutes stirring frequently.
Add the stock, chickpeas and coconut milk, bring to the boil and simmer for around 20 minutes until the potatoes are soft.
Mix in the peas and spinach last, and return to the boil.
Top with 1 tbsp yoghurt, chilli flakes and coriander to garnish.
Enjoy!
NUTRITIONAL THERAPY WITH REBECCA KEANE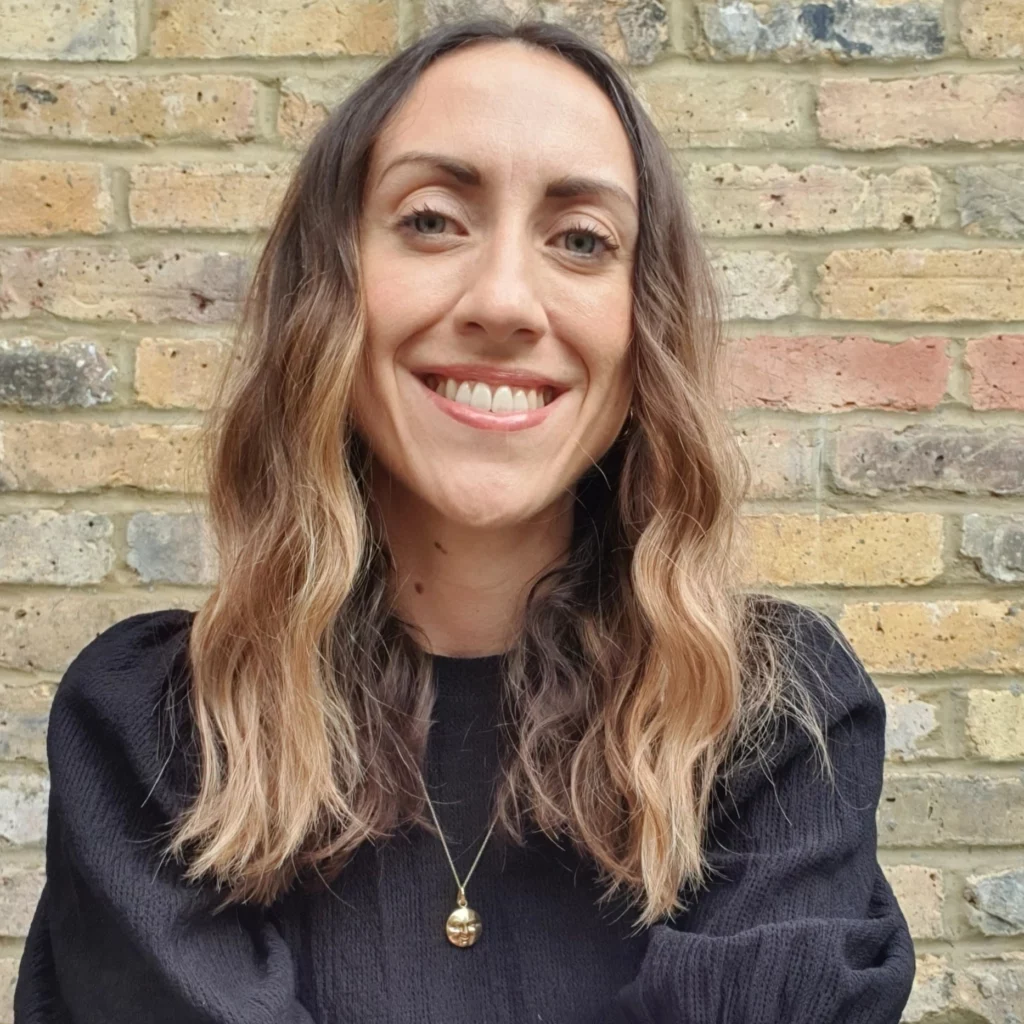 Rebecca Keane offers Nutritional Therapy at Yogahome to support your health, performance and care.
Nutritional therapy is recognised as a complementary medicine and is relevant for individuals with chronic conditions, as well as those looking for support to enhance their health and wellbeing.
Contact us to schedule a FREE telephone consultation with Rebecca and to book your appointment.