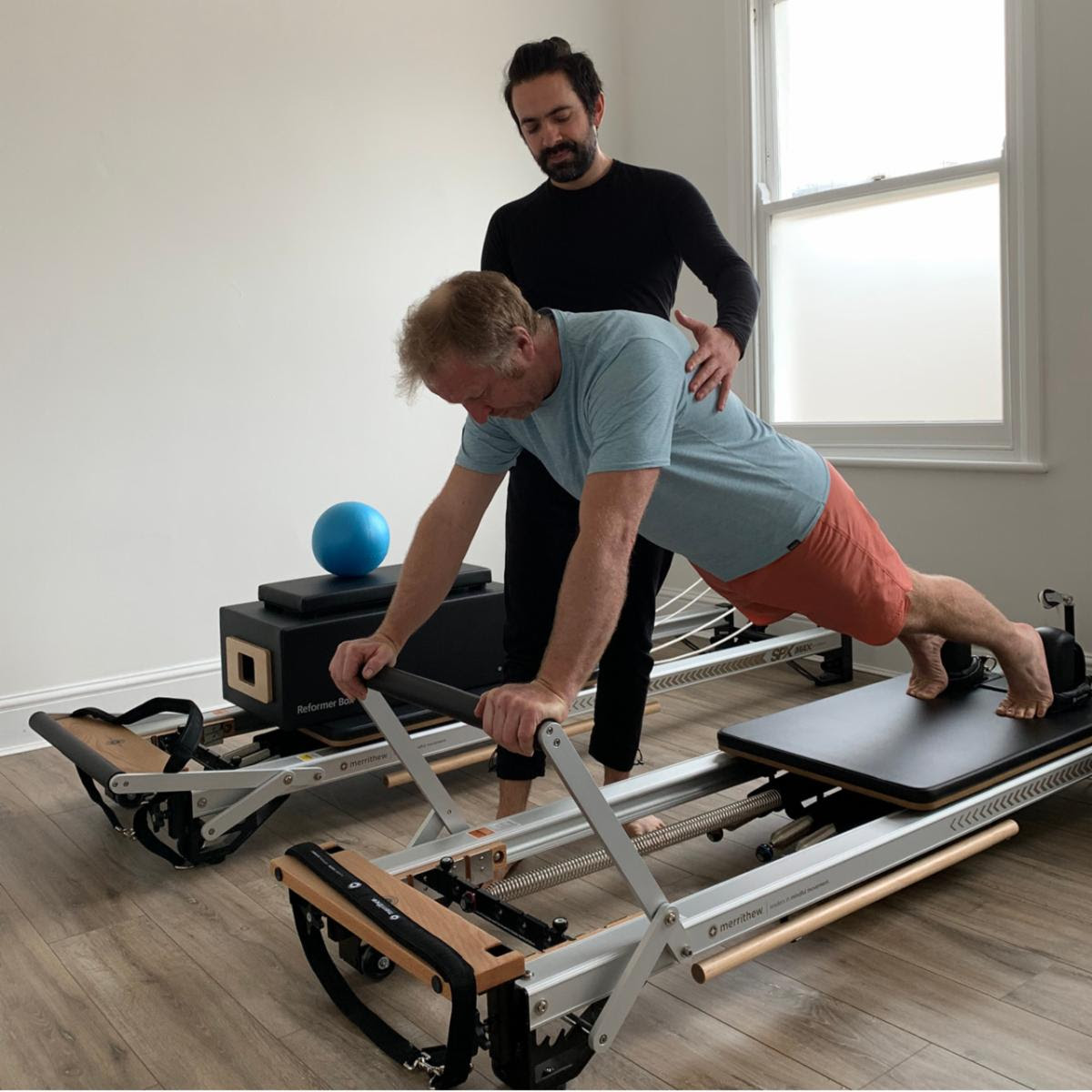 01 Jun

NEW REFORMER PILATES CLASSES, TEACHERS AND MEMBERSHIP!

New Reformer Pilates Schedule: Over 30 Classes a Week and a Brand New Membership Option!

We took your feedback on board and we are very excited to introduce
an extended timetable of over 30 classes a week, new teachers and (drum rolls!) a Reformer Pilates Membership, which gives you access to unlimited reformer classes every month!

The new schedule will begin on Monday 6th of June.

NEW PILATES REFORMER MEMBERSHIP

The time has finally come!

We are excited to launch our new Reformer Pilates Membership, which gives you access to unlimited reformer classes every month for only £130.

This is a monthly direct debit, which you can ask us to freeze or cancel anytime. There is therefore no minimum commitment.

The Reformer Pilates Membership can also be purchased as an addition to any existing membership at the discounted rate of £100 p/m.

Pilates is non-impact style of exercise which is safe enough to do everyday. Joseph Pilates advice was to do Pilates at least three times a week, so our unlimited membership is a more affordable way of doing just that!

With our new schedule offering over 30 classes per week, you'll have plenty of opportunities to practice for just £32.5 p/w!

NEW REFORMER PILATES CLASSES

Following your feedback, we are introducing 17 new classes to our existing Reformer Pilates timetable!

You will be able to join sessions from as early as 7:30 am on weekdays through to 8:00 pm in the evening.

Take a look at the new timetable and book yourself on to a class!

MEET THE REFORMER PILATES TEAM

We are lucky to have such a brilliant group of experienced teachers here at Yogahome, and from Monday 6th of June, we are also welcoming Denise, Kalena and Valentina to the team!

Find out more about our Pilates Reformer teachers below.

SYMEON KYRIAKOPOULOS

Symeon teaches dynamic yet detailed Pilates classes, with emphasis on practicing safely and accurately while encouraging the mind-body connection.

Expect focus on fundamental biomechanic principles and on the breath, and feedback so that everyone can master the exercises and make effective choices for their bodies inside and outside of class.

SERENA BOBOWSKI

With over 20 years of Pilates teaching experience, Serena believes in a straightforward approach to movement as part of everyday life, and her style is technical and motivating.

Serena's work is based on the two principles that: your body is always doing its best to heal, cleanse, and rebuild; and that what you think is important but what you feel is where the truth lies.

ROULA ANDARI

Roula was introduced to Pilates years ago after suffering a knee and hip injury. She decided to train as a Pilates teacher to share those benefits with others.

Roula is passionate about the Pilates method and how its effectiveness lasts beyond class, in every day life and activities. She teaches functional and accessible Pilates, encouraging mind-body connection and awareness.

DENISE LYRINTZI

As a former professional dancer, Denise has a keen awareness of the body, a great understanding of movement and a solid foundation in technique to ensure people enjoy the workout in a safe environment. She is passionate and fascinated by the many different movement possibilities of the human body.

She has been trained to the international gold standards of STOTT for Pilates and she can offer a multi-discipline approach to improve your strength and flexibility, giving you a space to connect with your own body.

KALENA MUIR

Kalena has always had a passion for movement. As a former professional ballet dancer, she discovered the importance of adding Pilates to her daily routine to improve technique and manage injuries.

To Kalena, Pilates is all about making her clients feel good – inside and out. She is dedicated to creating a positive space for anyone looking to explore the benefits of Pilates and her classes are renowned for being welcoming, supportive, and methodical. She is passionate about equality and spends her time championing movement spaces which respect diversity and everyone's individuality.

VALENTINA FRUZZETTI

As well As being a Pilates teacher, Valentina was a professional dancer, dance teacher and artistic director.

Valentina is a passionate, energetic and experienced teacher with a great track record of improving her client's knowledge and understanding of Pilates. She is results orientated and dedicated to achieving the highest possible standards.

Valentina believes that Pilates is learning how to move the body in the best way possible and her mission is to enable her clients to increase the connection to their bodies and to healthy movement.

Curious about Reformer Pilates but don't know what to expect? Check out this helpful introduction by Symeon and Serena and discover the benefits of this incredible practice!