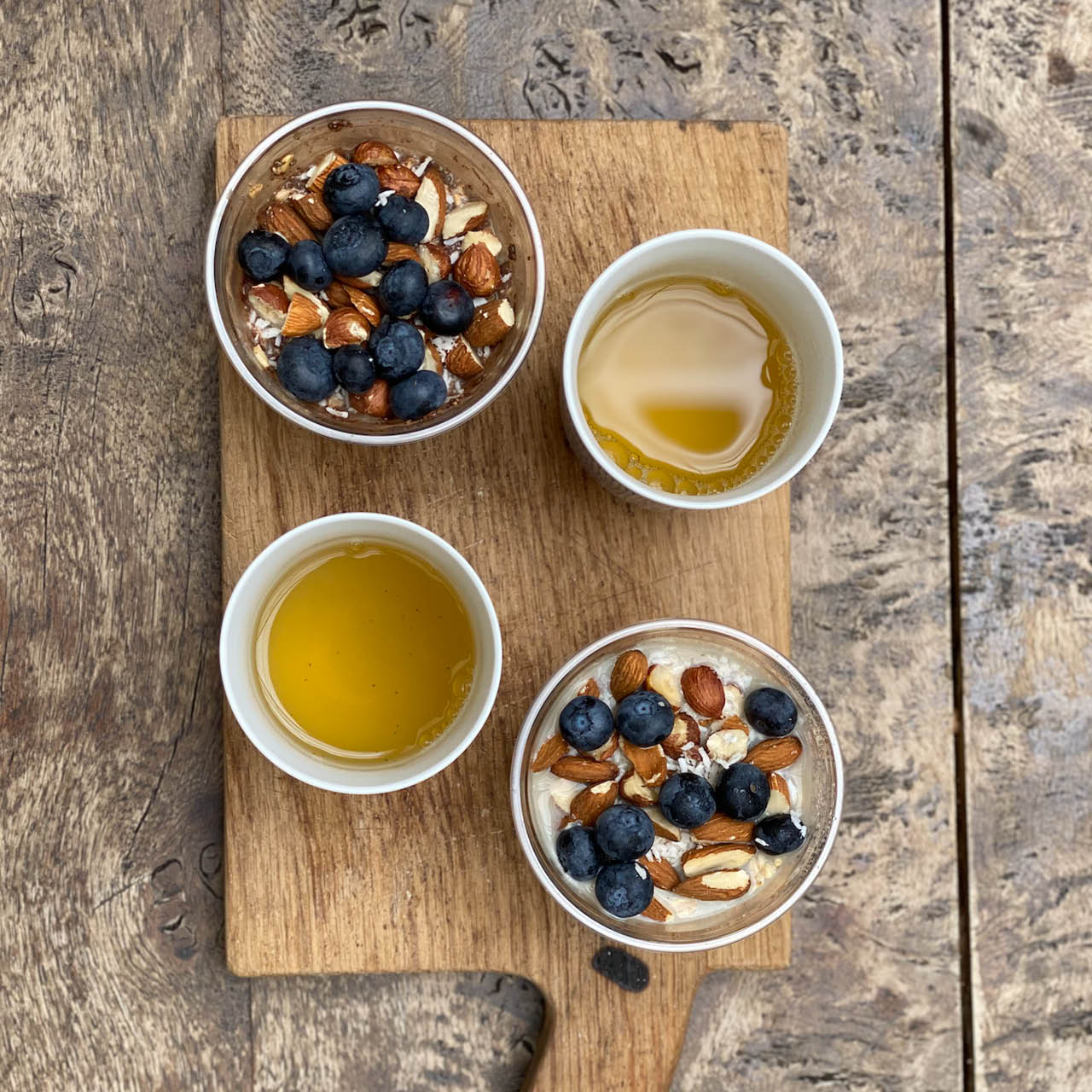 17 Jun

NEW: WAKE UP FLOW, MEDITATION & BREAKFAST

We now serve breakfast at Yogahome!

 

Our summer breakfast includes delicious overnight oats with chia seeds, dates, oat milk, homemade almond + hazelnut granola, plus a handful of seasonal fruit. 

 

It costs £2.50, or enjoy it FREE if you join our morning meditation class which is on every weekday from 7:15 – 7:45am.

 

Wake Up Flow, Meditation & Breakfast

: These 30-minute sessions take place Monday – Friday from 7:15 – 7:45 am in the studio, and are followed by a FREE wholesome breakfast which you can pick up at our cafe located in the yard. Early morning meditation can bring many different benefits to our health and wellbeing. The classes are designed to fit around your schedule, so you can walk into the day feeling calmer, more focused, energised, and productive. You will be guided through ways to sit comfortably, concentrate, and access a stillness of mind that, even if only achieved for a few moments, will bring you clarity and serenity. After class, enjoy Ola's delicious overnight oats and a cup of herbal tea, blended for us by Hackney Herbal. Have your breakfast in our lovely yard, or to take out. A perfect start to the day!

 

This is a regular class which you can join as part of your membership or trial, or drop in at £15 per class . If you can't make it to the studio, you can always join the meditation practice online!