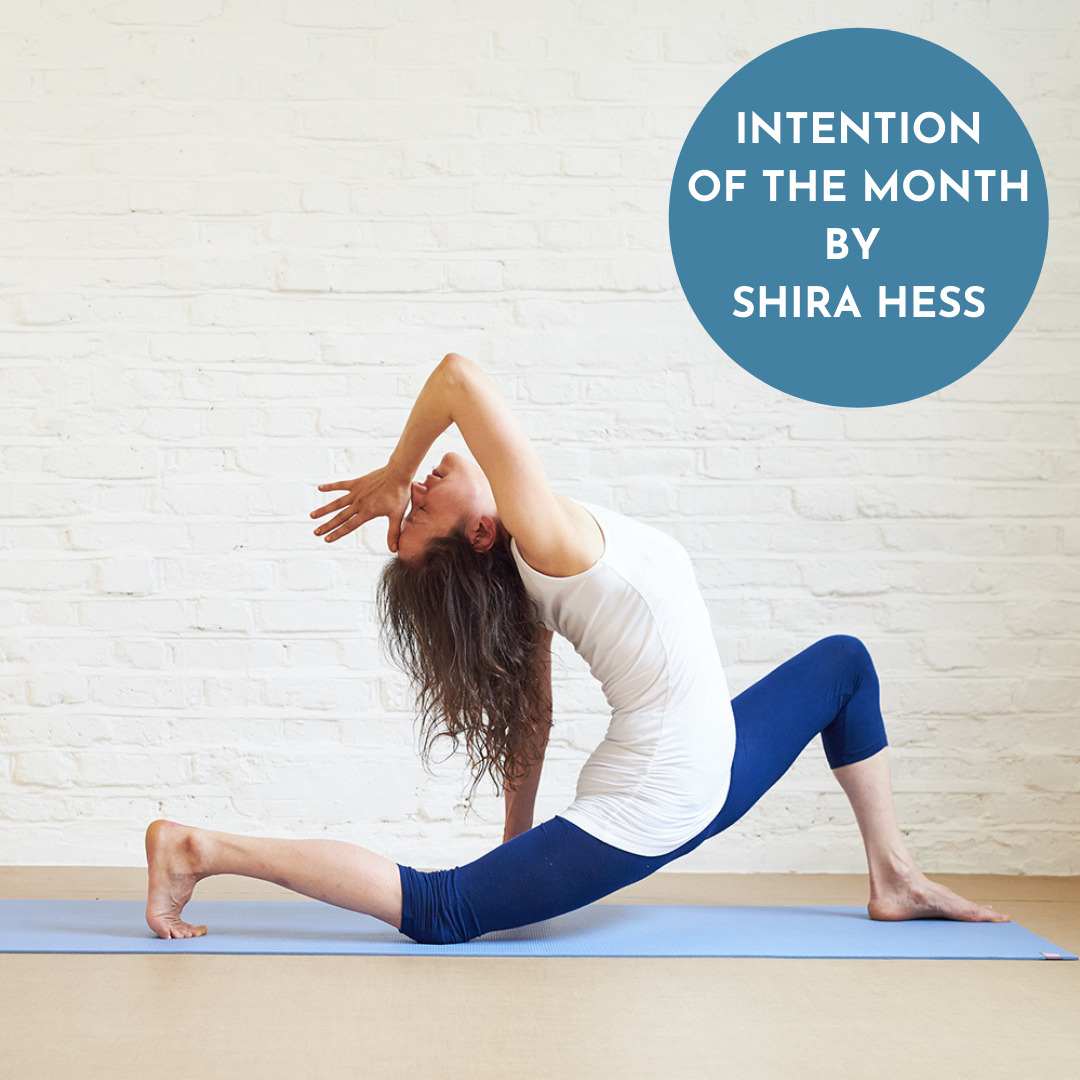 09 Oct

INTENTION OF THE MONTH – OCTOBER

Yoga teacher and sound expert Shira Hess shares a reflection and a thought for the month ahead. Let this be an invitation to pause and contemplate your intentions for the coming days.

So I have been thinking about this fine line between acceptance and action.

We are called upon in the teachings of yoga to open our hearts and accept all these parts of ourselves that we are finding challenging and painful. It is said that we are whole and perfect just as we are, warts and all. But this acceptance can sometimes be misinterpreted as passivity and a sense of resignation.

But in fact, the true practice is to accept and, where we feel change is required, act. The difference is that when we act, we do so from this soft, open awareness, rather than from a conditioned place that is governed by ingrained shoulds and shouldn'ts. It's quite hard sometimes to discern between the things we think we should or should not want and the truth of our hearts' deepest longings and we end up second guessing ourselves into stuckness.

So as the weather changes and the light dims, the invitation is to pause and listen, and by doing so connect to your pratibha- this flow of intuitive knowing, and let her guide you. And when you relax into listening, you will feel her pull, like a little tug, and clarity will descend and you will know.

There are two gong events in October, this first month of autumn, to help you access the deepest part you have access to, and be able to listen beyond the usual mind chatter. Hope to see you there.

Interested in trying a class with Shira? Browse the schedule and sign up here.

We have two gong events coming up in October:

GONG BATH
Friday, October 14
6:30 p.m. – 8:00 p.m.
£20

GONG FLOW: VINYASA, NIDRA, GONG
Friday, October 28
6:30 p.m. – 7:45 p.m.
£20

In these events, we harness the power of sound to pierce through any resistance, inertia, stress or anxiety and release that which is burdensome. Book your place via the link below.