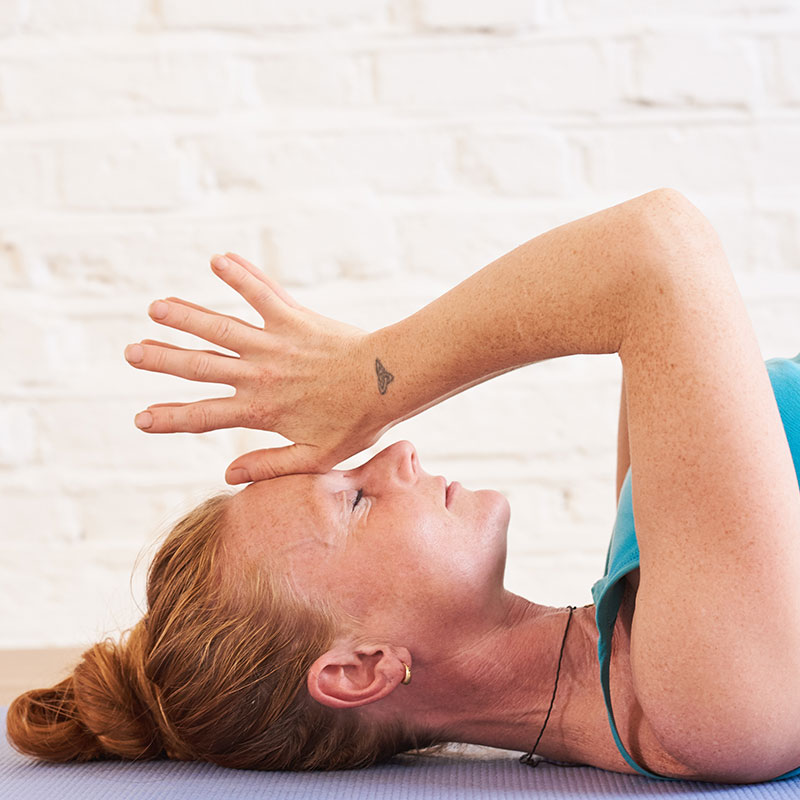 02 Jul

FINDING THE RIGHT CLASS FOR YOU

New to yoga, pilates or meditation? Or keen to expand your practice with new teachers and class styles?

 

We offer 10+ studio classes daily so there's plenty of variety with something for everyone, including yoga, pilates and meditation for all levels! With so much choice it can be hard to know where to start, so read on and let us help you navigate our

timetable

to find classes best suited to your needs or goals.

Our classes are graded ALL LEVELS (open to all), LEVEL 1 (great for beginners) or LEVEL 2 (seasoned practitioners), and range from 30 to 90 minutes long! There's

over 30 experienced teachers

, try a variety to discover your favourites – all bring their own approach!

All classes are live-streamed so if you can't make it in person, join us online instead. 

You can always email us at info@yogahome.com for guidance too, we'd love to hear from you!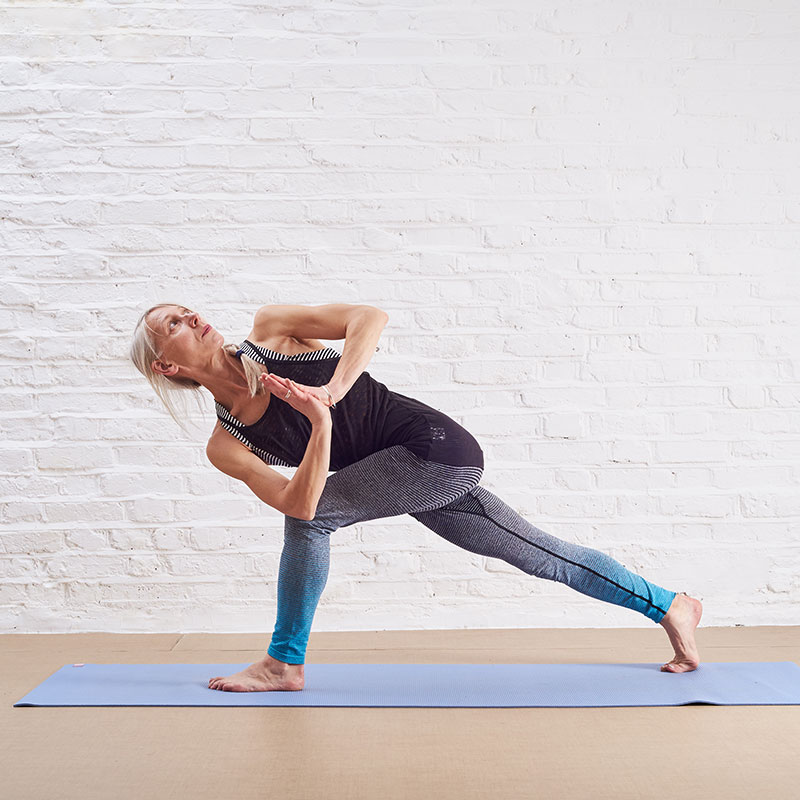 ASHTANGA YOGA: A vigorous practice, moving from pose to pose at a sustained pace. Expect a workout that builds up strength, flexibility and stamina.The same sequence of poses, the Primary Series, is repeated in each class so you ultimately commit it to memory and can move on to self-practice.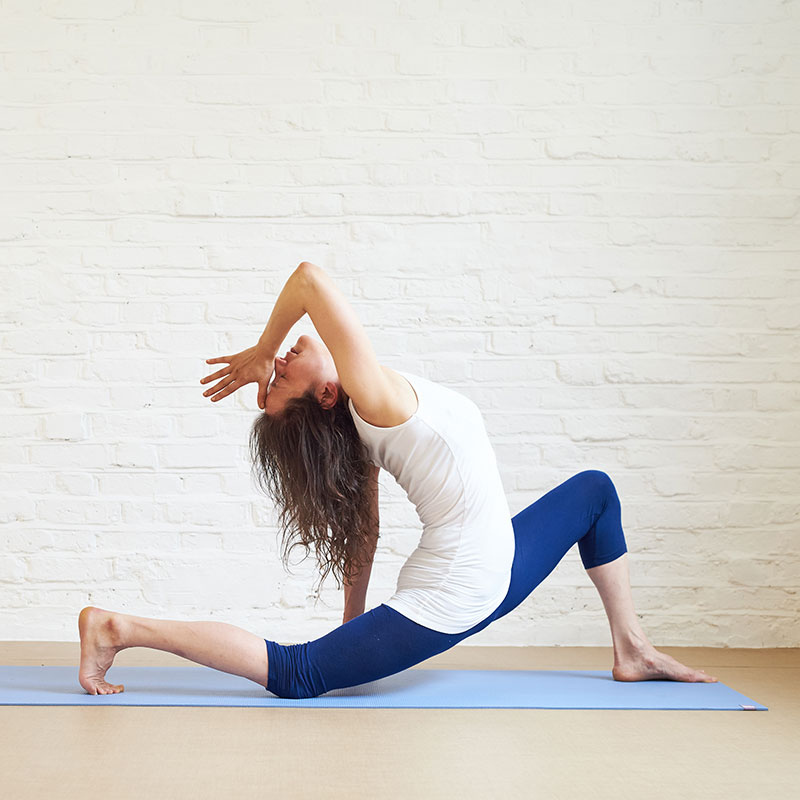 VINYASA FLOW YOGA: In this dynamic class you will move from pose to pose in a creative sequence that changes every time, and often with a musical background. Benefits include cardiovascular health, strength building, stress relief, flexibility and connection with breath. Some classes will be more vigorous than others depending on the teacher, each bring their own influences!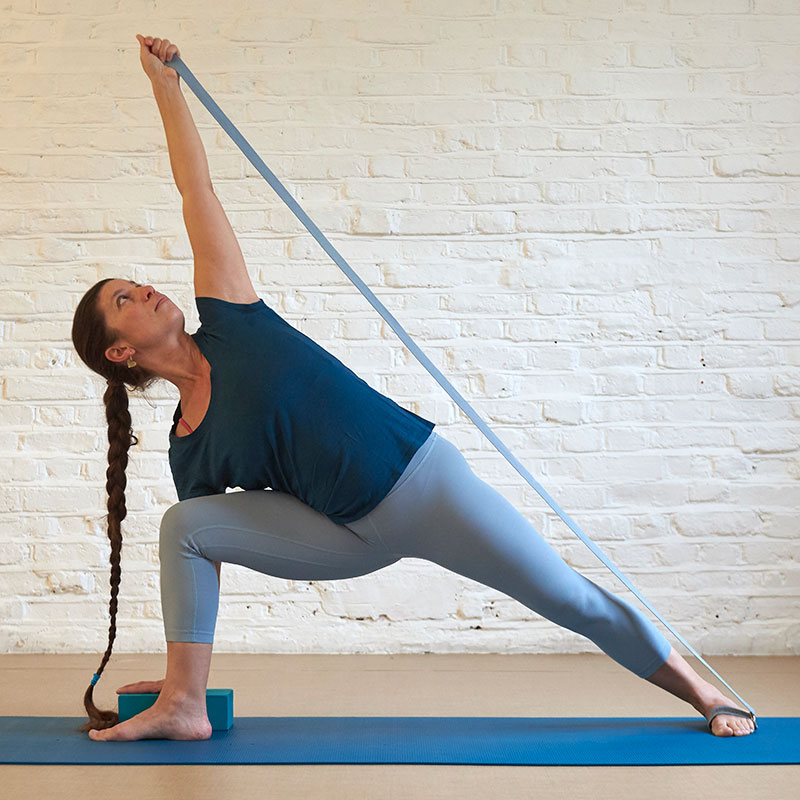 IYENGAR YOGA: A precise and technical style focused on the structural alignment of the body. You will hold postures statically and use equipment such as blocks and belts to ensure a safe practice while you explore each posture in depth, develop body awareness, build stability and release tension. Especially great for beginners looking to build a strong foundation – expect to focus on several postures per class to really understand how to benefit from them.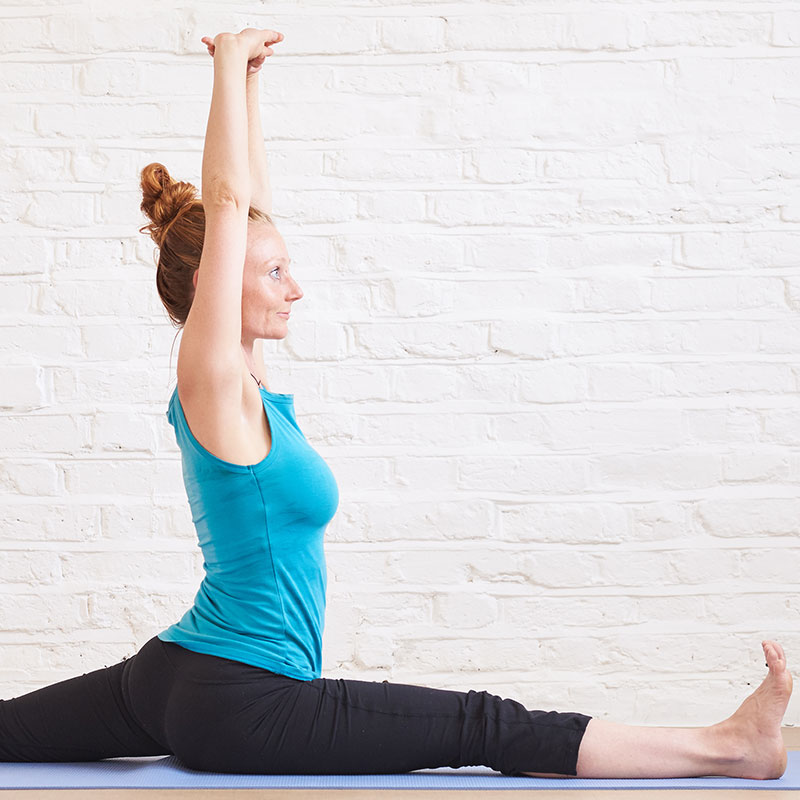 SLOW FLOW YOGA: For anyone seeking attention to detail or in need of a gentler pace, while still moving through creative sequences of poses. An inclusive class, it welcomes beginners as much as advanced practitioners, pregnant women and those recovering from injury. The slower pace allows for a focus on precision, alignment and breath, letting you make the practice as technical, challenging or gentle as you need it to be, with time given for modifications and options to rest.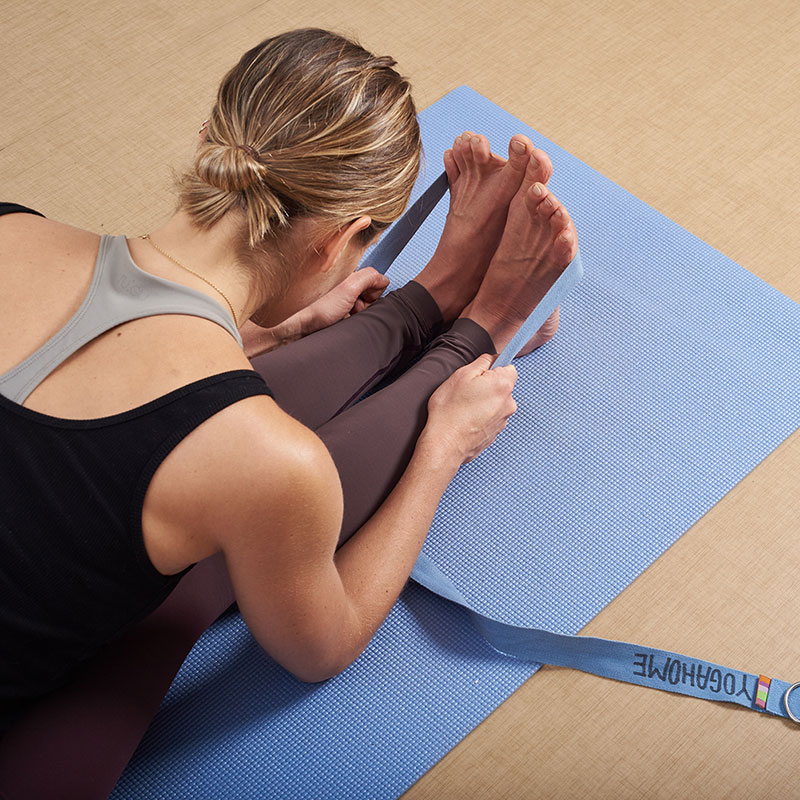 FLOW & RESTORE YOGA: A two-in-one yoga class! Start with an energetic, dynamic practice, followed by a calming series of relaxing poses, and ending with a deep, long, guided relaxation. A contrasted and well-balanced class with the benefits of vinyasa flow and restorative yoga packed in a single session!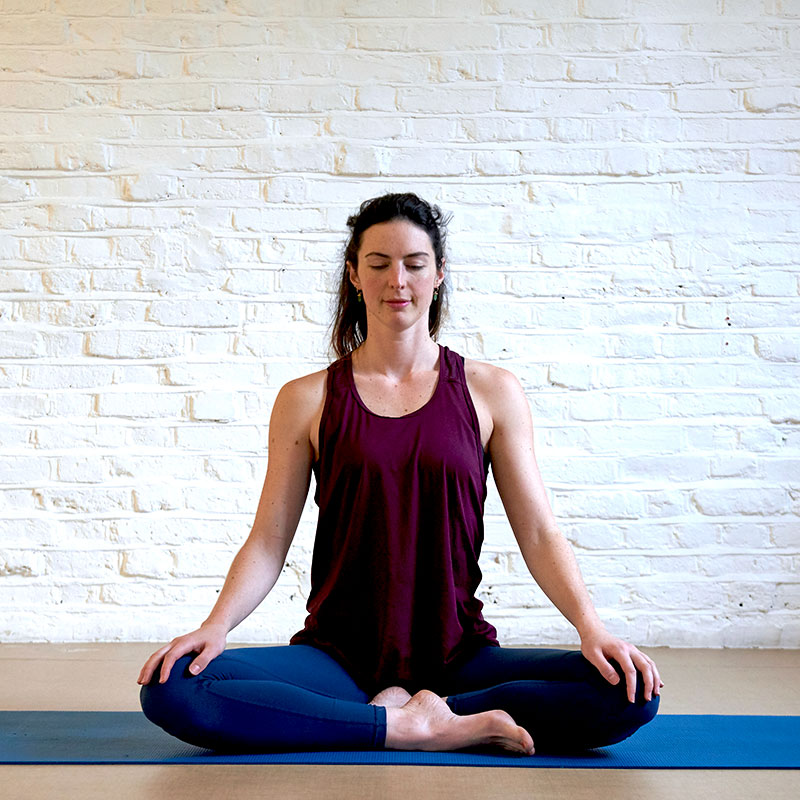 MORNING MEDITATION & BREAKFAST CLUB: Early morning meditation can bring many different benefits to our health and wellbeing. Our weekday early morning 30-minute classes are designed to fit around your schedule, so you can walk into the day feeling calmer, more focused, energised, and productive. You will be guided through ways to sit comfortably, concentrate, and access a stillness of mind that, even if only achieved for a few moments, will bring you clarity and serenity. After class, enjoy a FREE breakfast of delicious overnight oats and a cup of herbal tea blended for us by Hackney Herbal. Perfect start to the day!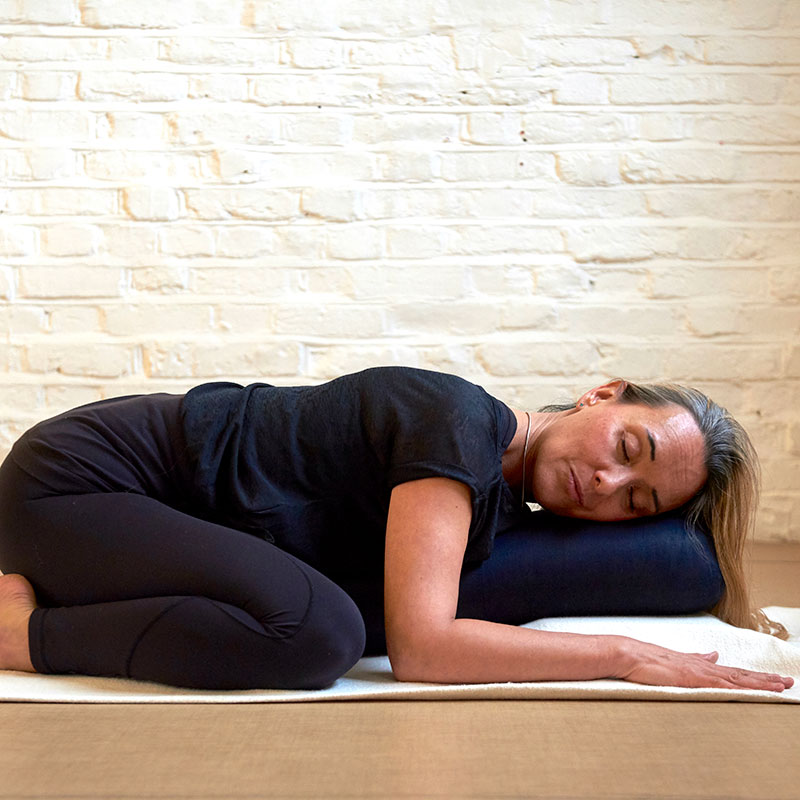 YOGA NIDRA: Also known as sleep with awareness, Yoga Nidra is a guided full-body relaxation inducing a deep meditative state. Following a basic limber and a few restorative poses, the teacher will use techniques such as guided imagery and body scanning to aid relaxation, allowing a generous length of time in Savasana (lying down on your back, with appropriate support) for you to physically and mentally sink into your Yoga Nidra.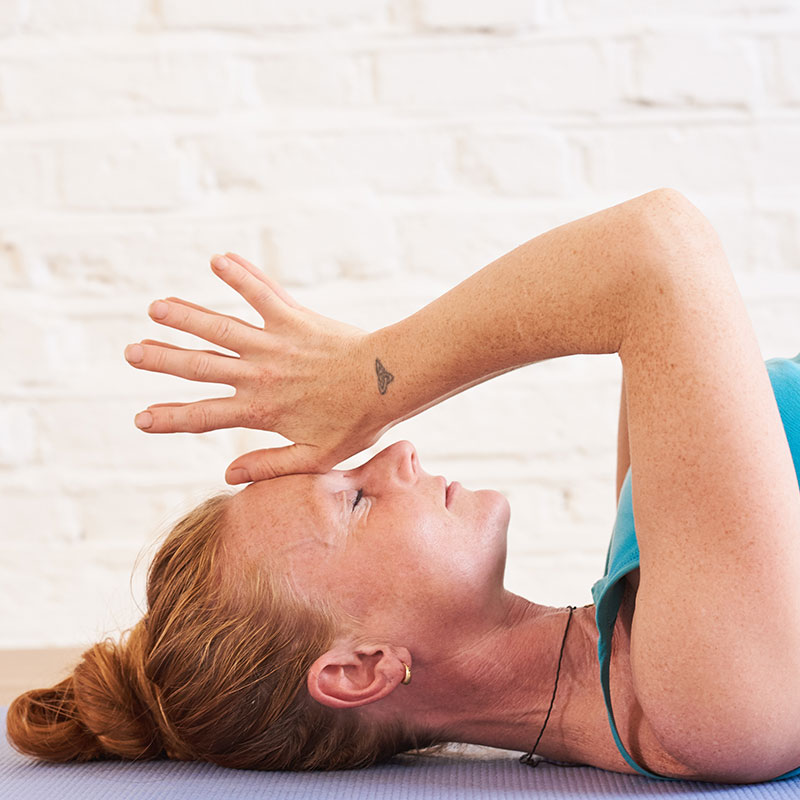 YIN YOGA: A quiet practice involving prolonged stretching. Postures are held for 3 minutes or more to open into the thicker layers of connective tissue around the joints. During this time, we develop attentiveness and refine our awareness of our physical, energetic, emotional and mental states. Yin yoga is a great complement to dynamic (yang) styles and is recommended to anyone in need of deep stretching.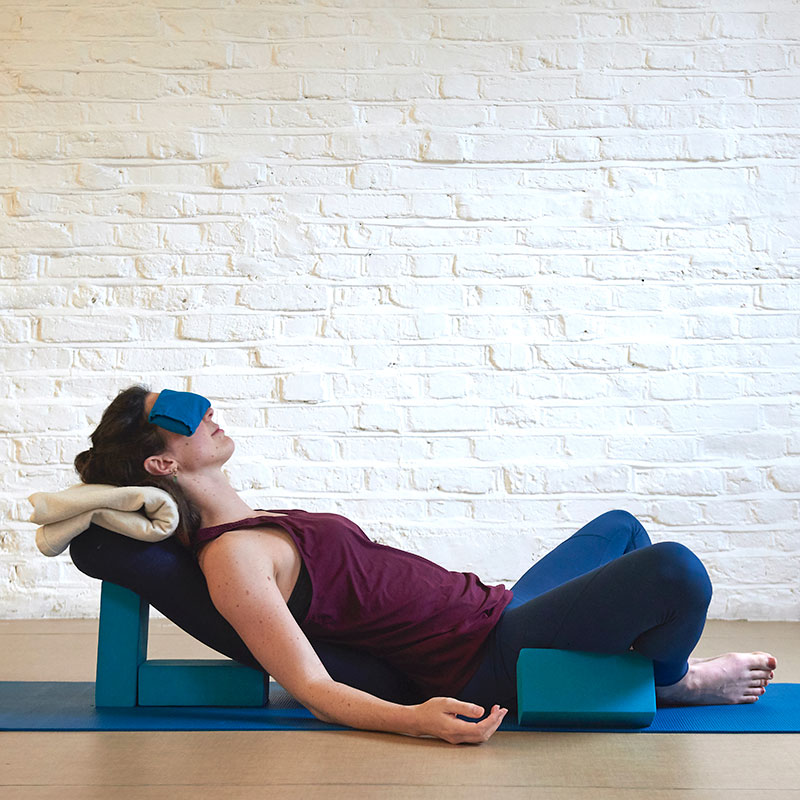 RESTORATIVE YOGA: A practice dedicated to relaxation, using props to fully support the body in restful poses so that body and mind are progressively trained to let go. The body is gently, passively stretched and re-aligned, and the mind is allowed time to rest, leaving you feeling open, nurtured and refreshed. Some teachers incorporate sound healing into this class, using singing bowls and to aid relaxation.
MAT PILATES: Pilates is a technique for strengthening and toning the core postural muscles, mainly in the abdominal area and the back. Using small focused movements, core awareness is increased improving strength, flexibility and posture. Our Mat Pilates classes take place on a yoga mat, and you may use other small props like a ball, weights or resistance band.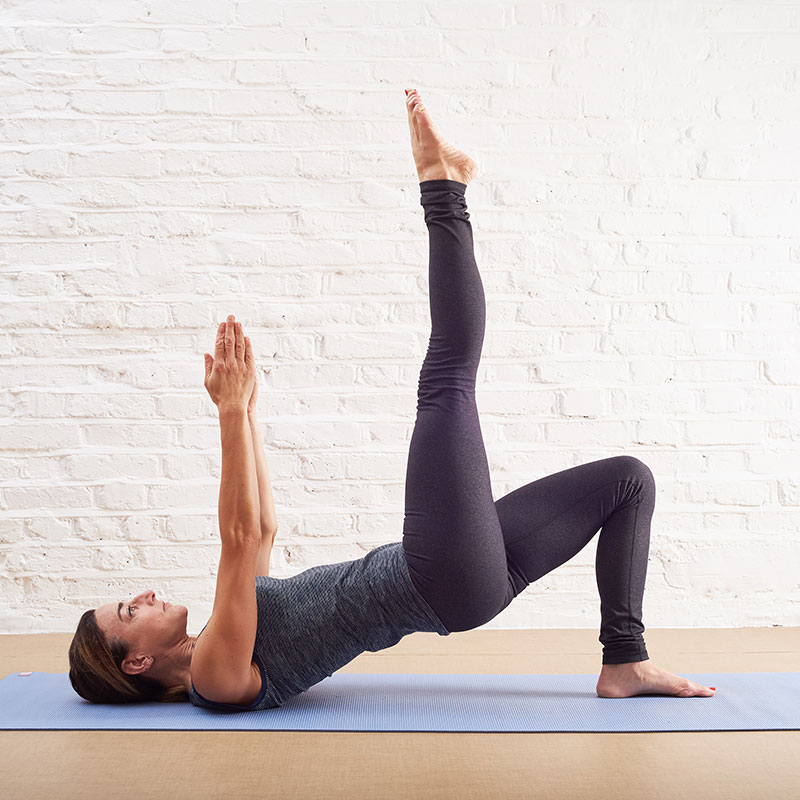 POWER PILATES: A mat-based class that offers a strong workout focused on core strength and fat burn. Expect to work up a sweat, while performing traditional Pilates exercises at a dynamic, sustained pace. This class is for all levels, but expect a strong workout with options to dial back the intensity if you need to.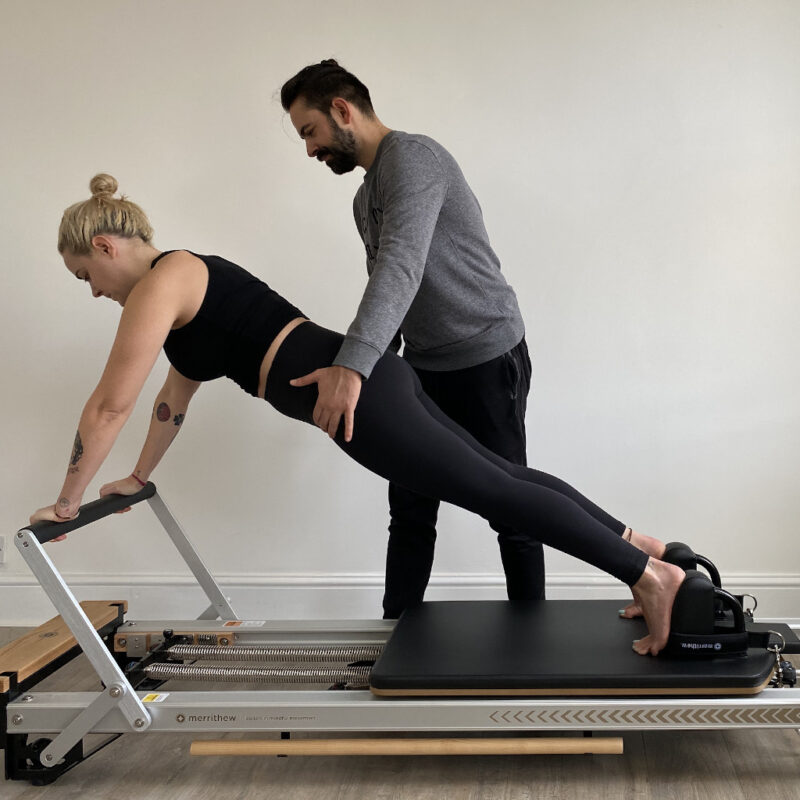 REFORMER PILATES: Using the Reformer you will work on building balance, alignment, core strength and muscle tone with added resistance thanks to the spring-based machine. Whether you are a yoga or Pilates practitioner, mixing up your routine with the Reformer machine opens new possibilities for building strength, muscle and body awareness and perfecting your posture and alignment. Our classes host a maximum of 4 participants, providing an intimate environment and individualised attention.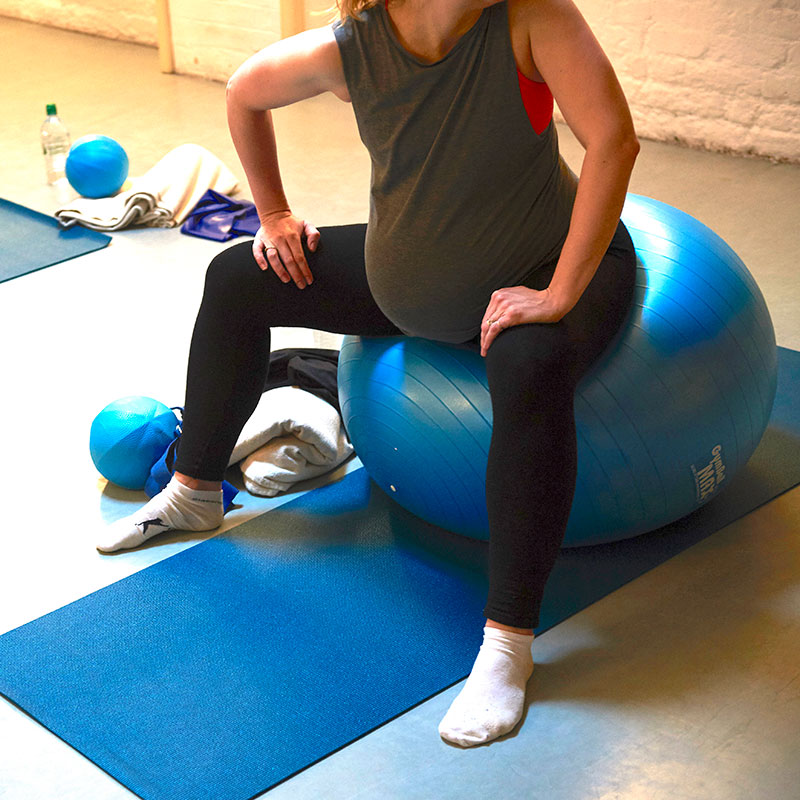 PREGNANCY, BIRTH AND BEYOND: We offer a variety of specialist yoga and Pilates classes for pregnancy, birth and beyond! We recommend pregnancy classes after your 12-week scan and postnatal classes 4-weeks after birth and 6-weeks after c-section, with the all clear from your doctor in all cases. If in doubt, you can always book a private session with one of our specialist teachers prior to attending group classes, which you can bring your baby along to.