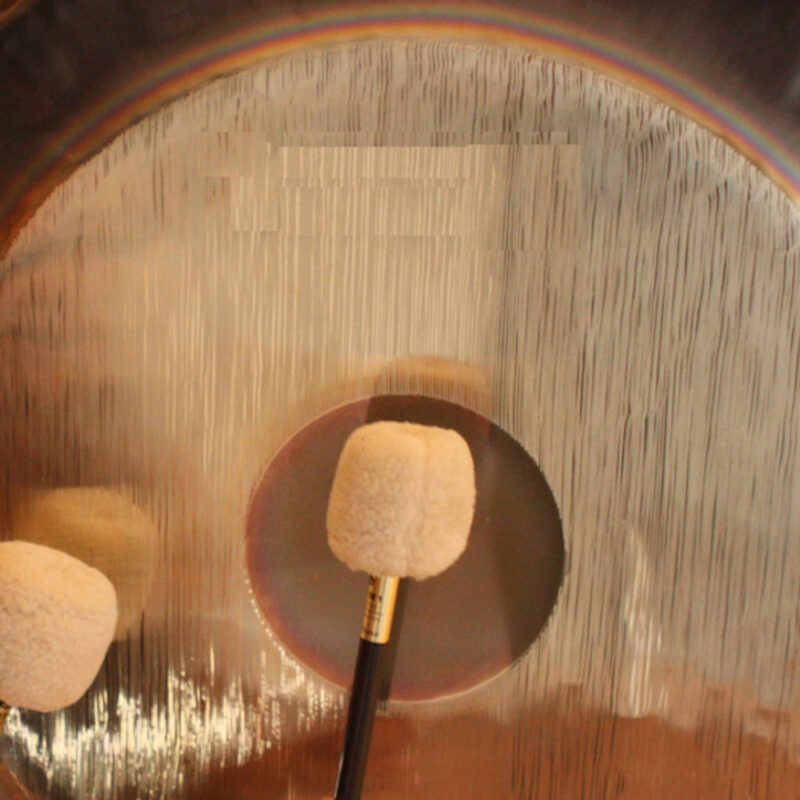 14 Sep

AUTUMN EQUINOX GONG BATH EVENTS

The Autumn Equinox is approaching fast, and we have scheduled two beautiful Gong Bath events with Alessandra Margarito on Friday September 22 and Sunday September 24.

Come and immerse yourself in the vibrations of the gongs. Alessandra is inviting you at set some powerful intentions for the months ahead. Read her message and book one of the events below.

"As the year begins to wane, an invitation to close your eyes and to pause… it's time to immerse yourself in the sound vibrations of the Gong. It's time to create an opportunity to remember the year's stories, to consider what is to be shed or carried into the lean months.

A Gong Bath is a way of dropping into ourselves and to surrender to the guidance of our inner wisdom. Immersing oneself in the sound vibrations of a Gong, can create opportunities to repair, rebuild, unlock and unblock. It can help to release mental, emotional and physical issues as we hover in a theta state of deep restfulness and mental awareness……What do we want to call in or what do we want to banish?

It can also simply be a way of experiencing a deep sense of peace and well-being as we allow ourselves to be held by the sound and vibration of the Gong.

The evening will start with some pranayama and a shared intention before settling down for the event.

Small mats, bolsters, blankets and eye cushions are provided but bringing a yoga mat or anything similar is recommended to provide extra padding.

I hope you can join me for the Autumn Equinox Gong Bath.