Yoga
We offer a variety of yoga classes at Yogahome, in styles and traditions ranging from the vigorous to strengthen and detoxify, to the slow and meditative. If you are new to Yoga and unsure where to begin, just check out our options below for the best opportunities for new students.
Ashtanga Yoga
Ashtanga yoga is a high-heat, dynamic practice where poses are linked through movement and follow a steady pace. Repeat the same sequence of poses in each class (known as the Primary Series) ultimately committing it to memory, building up your knowledge of alignement and modifications. The aim is to become so familiar with the series that you can take your focus more inwards and move on to self-practice too.






Iyengar Yoga
Iyengar yoga focuses on precision and alignment of the body in the postures, using yoga equipment such as blocks and belts to help lengthen and open the body. The quiet pace of the class allows you to explore each posture in depth, to develop excellent body awareness and release deeply held tension.
Jivamukti Yoga
Jivamukti yoga is a recent variation of vinyasa flow. Developed in America, it integrates dynamic and often challenging creative sequences of postures. This vigorous practice is taught to music and combines breathing exercises, chanting, and the mention of philosophical and spiritual texts.








Pranayama and Meditation
A practice truly accessible to everyone: no experience necessary. Following preparatory stretches and breath work (pranayama), you will be guided through ways to sit well, concentrate, and access a stillness of mind that, even if only achieved for a few moments, will bring you clarity and serenity. A great introduction to meditation as well as a way to deepen or refresh your practice. Various teachers bring a range of different techniques to the class.


Post Natal Yoga, with babies from 0 to crawling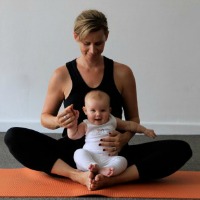 This postnatal yoga class supports new mothers in recovering and getting back into shape while bonding with their baby. No previous experience of yoga necessary. There is a crèche worker in the room to help take care of your baby. Babies are welcome up until they are crawling. Tea and snacks are provided after the class in our leafy courtyard area. Yogahome is all on one level so if your baby is asleep you can bring your buggie all the way in..


Post Natal Yoga, with babies from crawling to 3 year old
This postnatal yoga class supports mothers in getting back into shape while bonding with their little one. No previous experience of yoga necessary. There is a crèche worker in the room to help out with the babies. Crawling babies and walking toddlers up to 3 years old are welcome.






Pregnancy Yoga
Yoga is a fantastic way to get in touch with your body and your breath during pregnancy. It can help to ease the discomforts of pregnancy and prepare you physically and mentally for the birth of your baby.

Each class includes 30 mins of tea and chat lead by the teacher. This is an opportunity to share knowledge and experiences. If you wish to take part in any other yoga class whilst pregnant please call us at yogahome on 020 7249 2425 as some classes are more appropriate than others.


Restorative Yoga
A relaxing practice using props to fully support the body in poses. The body is progressively and passively stretched and re-aligned, and the mind allowed time to rest, leaving you feeling open and refreshed. What a better way to end the week and start the weekend?.





Slow Flow Yoga
A flowing practice for anyone seeking attention to detail or in need of a gentler pace whilst still moving through creative sequences of poses. It is relevant to beginners as much as advanced practitioners, and welcomes pregnant women and those recovering from injury. The slower pace allows for a focus on precisons, alignement and breath, letting you make the practice as technical and challenging or as restful as you need it to be. Slow, mindful movement creates a space for the body to adapt and unwind, and for the postures to flow with stability and lightness like a moving meditation.




Vinyasa Flow Yoga
Vinyasa flow yoga is a dynamic flowing practice, rooted in the Ashtanga tradition, but with creative sequences that change every time, and taught to music. Some classes will be more or less vigorous and challenging, depending on each teacher's background, lineage, and personality, so do try them all!





Yoga Nidra
Also known as sleep with awareness, yoga nidra is an ancient practice intended to induce full-body relaxation and a deep meditative state of consciousness. Following basic, gentle movements to limber the body and a few restorative poses, the teacher will use techniques such as guided imagery and body scanning to aid relaxation, allowing a generous length of time in Savasana (lying down on your back, with appropriate support) for practitioners to physically and mentally sink into their yoga nidra. A class for everyone: no experience of yoga necessary.