Chloe Rose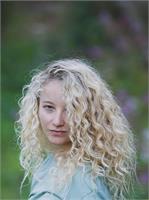 Chloe began formally practicing yoga in 2006; completed alignment based vinyasa training with Suzanne
Slocum Gori (2014); attained Jivamukti certification with Sharon Gannon, Yogeswari and Jules Febre
(2017); and most recently undertook Restorative Yoga teacher training with Anna Ashby (2018).
A.C. Grayling founded The New College of the Humanities in 2012. Chloe was one of the founding cohort and has since graduated and matriculated for a second time as one of the inaugural postgraduate cohort.
Chloe Rose is currently not instructing any classes.