Bradley Boampong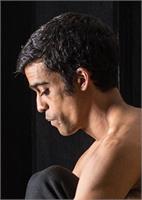 Bradley has been a personal trainer for ten years. He focuses on form, function and style, with a fluid teaching method using many years of experience to design sessions that are fun and challenging.
Brad trained at Premier Global and gained a Level 3 personal trainer qualification.
He also studied with Cor-Kinetic, a company dedicated to cutting edge physical education and training, gaining a Level 1 and 2 mentorship.
Bradley is always looking for new information about the body and movement to help students achieve their goals.
Bradley Boampong is currently not instructing any classes.