Charli Livingstone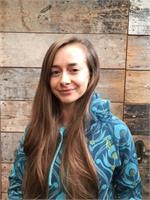 Charli has been a dedicated practitioner of capoeira Angola for over 10 years. She has spent extended periods of time in Brazil to immerse herself in African-Brazilian culture and learn from her masters.
Since 2015 she leads her group, FICA London, under the guidance of Mestre Cobra Mansa. She is a committed member of the London capoeira community, where she is one of the few women teachers of this art form.
Charli is also a 200hr qualified yoga teacher and student, having trained with Nova Milesko and Bex Tyrer. She mostly teaches soulful and dynamic flow classes, inspired by the natural world and yogic philosophy.
She finds that yoga and capoeira Angola complement each other well, both deepening an understanding of the body in flow, strength, flexibility and mobility, respect for other cultural and spiritual practices, and a love for handstands!
Charli Livingstone is currently not instructing any classes.