Lila Whiting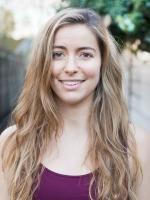 Lila brings a playful spirit to her Jivamukti and Vinyasa Flow classes, encouraging students to find freedom and enjoyment throughout the practice even amidst the more challenging moments. Her classes focus on breath, enabling people to experience the healing effects of yoga. Expect hands-on assists to help you gain awareness of optimum alignment, increased stability and greater release.
As a dedicated practitioner of yoga for over a decade, Lila draws from a number of methods to inform her own style. She has completed a 300-hour Jivamukti yoga teacher training, the Forrest yoga teacher training, and is also a qualified Bodyworker.
Lila Whiting is currently not instructing any classes.