Toby Field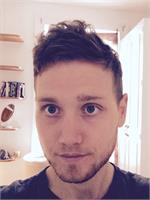 Toby teaches Ashtanga yoga in an open and welcoming way, encouraging people of all ages and abilities to experience its benefits in a safe environment. His classes promote self-focus and independence to help students discover a practice that will best serve them as individuals.
Since his first encounter with yoga, Toby has been continually fascinated with the Ashtanga Vinyasa method. Its ability to keep us strong and centred is what draws him to the mat each day. He has practised and learned directly from his teacher Cary Perkins and continues to visit the home of Sharath Jois in Mysore, South India.
Toby Field instructs the following:
Ashtanga yoga is a dynamic high heat flowing practice to tone, strengthen and detoxify. Repeating and building on elements of the Primary Series.

In this class you will repeat the same sequence of poses each week, ultimately committing it to memory and moving on to self practice.