Aubrey Maasdorp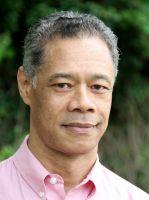 Aubrey was introduced to Iyengar yoga in 1989 in South Africa. He is a Junior Intermediate Level 3 Iyengar yoga teacher who has been practising yoga for more than 25 years and teaching for over 10 years.
He has been to the Ramamani Iyengar Yoga Institute, Pune on a number of occasions to study with the Iyengar family and studies regularly with senior teachers in the UK and visiting international teachers to maintain his professional development.
Aubrey Maasdorp instructs the following:



Focuses on precision and alignment of the body in the postures. The quiet pace of the class allows you to explore each posture in depth, using the equipment in the studio such as the blocks and belts in order to develop excellent body awareness and release deeply held tension.

All levels - open to all, no experience necessary.