Mischa Varmuza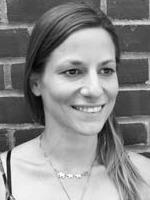 Mischa teaches a combination of strong steady flow and longer holds to both uplift and connect to stillness. Expect each class to challenge as well as restore you, with focus on breath and alignment, self inquiry, and unfolding.
Mischa's yoga journey began over a decade ago. She is a 500 hour certified teacher having most recently completed a 300 hour advanced training with Sianna Sherman who she has now stepped into apprenticeship with and assists around the world.
Mischa completed her 200hrs teacher training with leading Vinyasa Flow teacher Claire Missingham and studied Iyengar yoga intensively both in India and in London. She carries on exploring a number of styles and philosophies from which she draws inspiration for her classes.
Mischa Varmuza is currently not instructing any classes.