Shira Hess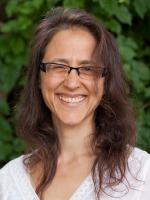 Shira's vinyasa flow classes offer carefully designed, progressively complex sequences, inspired by yogic philosohpy. Expect to sweat and work hard. Nourishing hands-on assists will help you access deeper forms of each pose and are a vital part of her classes, along with pranayama (breath exercises) and mantras.

Shira trained with Claire Missingham and her teaching remains deeply rooted in her powerful approach to vinyasa flow.
What guides Shira as a teacher and as an eternal, humble student is the deep belief that yoga is a tool and catalyst for growth.
Shira Hess instructs the following:
A dynamic flowing practice of postures drawing on the ashtanga yoga tradition yet with creative sequencing so that each class is different.

Deep stretching for strength and flexibility leaves you energized yet relaxed.




All levels - everyone welcome, differing abilities are catered for. Complete beginners should be aware that a minimum level of fitness is recommended as these classes may be faster paced or more physically challenging.