Helen Corcoran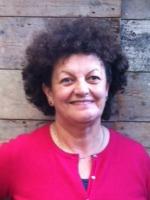 Helen has a systematic and encouraging style and teaches Iyengar yoga in a caring, progressive manner.
Helen has practiced Iyengar Yoga for many years and qualified to teach in 2004. She continues to train with her Senior Teacher and has attended classes at the Institute in Pune, India.
Helen Corcoran instructs the following:
Iyengar yoga focuses on precision and alignment of the body in the postures, using yoga equipment such as blocks and belts to help lengthen and open the body.

The quiet pace of the class allows you to explore each posture in depth, to develop excellent body awareness and release deeply held tension.

This class is specifically for beginners, so if you are new to yoga, this is a great place to start.