Ivona Behalova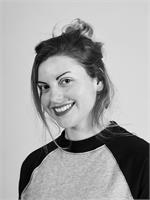 Ivona's Pilates classes have a relaxed and steady pace, where you feel supported in addressing any postural issues and discomforts.

As a musician, Ivona developed a bad posture and repetitive strain injury. After 5 years of practising Pilates to strengthen and rebalance her body, she trained as a teacher. She is passionate about helping people to improve their quality of life by improving their posture and getting rid of any pain.
Ivona Behalova instructs the following:
Pilates is a technique for strengthening and toning the core postural muscles, especially in the abdominal area. Using small focused movements, core awareness is increased improving strength, flexibility and posture.

All levels - Open to all, no experience necessary.