Alan Parkinson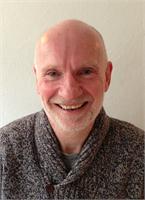 Alan's Iyengar yoga classes are committed to precision and alignment in the poses to get us strong and keep us well, with strict discipline offset by a good dose of humour.
Alan has been practising yoga for 25 years and first qualified as an Iyengar Yoga teacher in 2002. He qualified to teach Junior Intermediate Level 1 Iyengar Yoga in 2008.
Alan Parkinson instructs the following:



Focuses on precision and alignment of the body in the postures. The quiet pace of the class allows you to explore each posture in depth, using the equipment in the studio such as the blocks and belts in order to develop excellent body awareness and release deeply held tension.

All levels - open to all, no experience necessary.