Akane Abe-Trimmer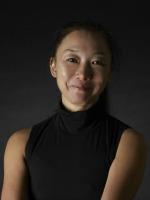 Akane is a Pilates and contemporary dance teacher. Her Pilates classes incorporate movement for spinal release and are always refreshing and fun!

Akane completed a BA in Sport Science at Chukyo University in Japan and taught aerobic and jazz dance before moving to Europe and training in mime theatre and contemporary dance. In 2003 she completed the Pilates Foundation UK's Matwork Teaching qualification, and in 2012 she was awarded an MA in contemporary dance from the London Contemporary Dance School. She has been teaching Pilates and contemporary dance both in England and Japan for thirteen years.

Akane Abe-Trimmer is currently not instructing any classes.