Isabell Britsch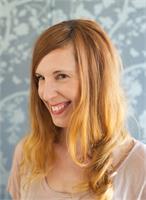 Isabell's vinyasa flow classes offer imaginative, sometimes challenging and always fun sequences, balancing the energy of dynamic movement with the stillness of a moving meditation. Her teaching is warm and welcoming and often includes yoga philosophy and pranayama.
In addition to her long standing personal meditation practice, Isabell regularly attends silent Vipassana retreats and this mindfulness practice informs her meditation and pranayama classes.
Isabell trained with Yogacampus and holds British Wheel of Yoga and Yoga Alliance accreditation. She studies with some of the world's leading yoga teachers including Richard Freeman, Shiva Rea and Rod Stryker and has trained in yin yoga with Sarah Powers.
Isabell Britsch instructs the following: